DIY Handmade Sweet As Honey Crochet Baby Blanket and Hat Set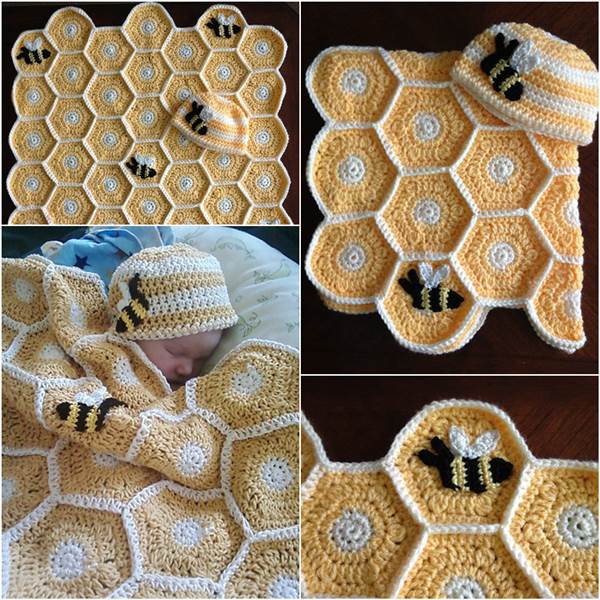 Making baby gifts with your own hands is the sweetest way to show your love and welcome those new little ones into the world! Here is a beautiful gift idea to make "sweet as honey" crochet baby blanket and hat set. It gets this name because the hexagon patterned blanket resembles the honeycomb. Isn't this crochet baby set sweet and cute? It's a good idea to add the bee appliques, which makes it even more pretty. If you know the basics of crochet stitches, definitely try this for your sweet little ones. It makes a nice baby shower gift too. Let's get crafting!
Head over to Ravelry for the paid pattern, and make this cute baby blanket and hat set for your little one or as a gift. You will get a lot of compliments for that!
Ravelry – Sweet As Honey Baby Blanket and Hat Set with Bee Applique
Looking for other adorable crochet baby blanket patterns? The followings are more FREE ones for you. Enjoy!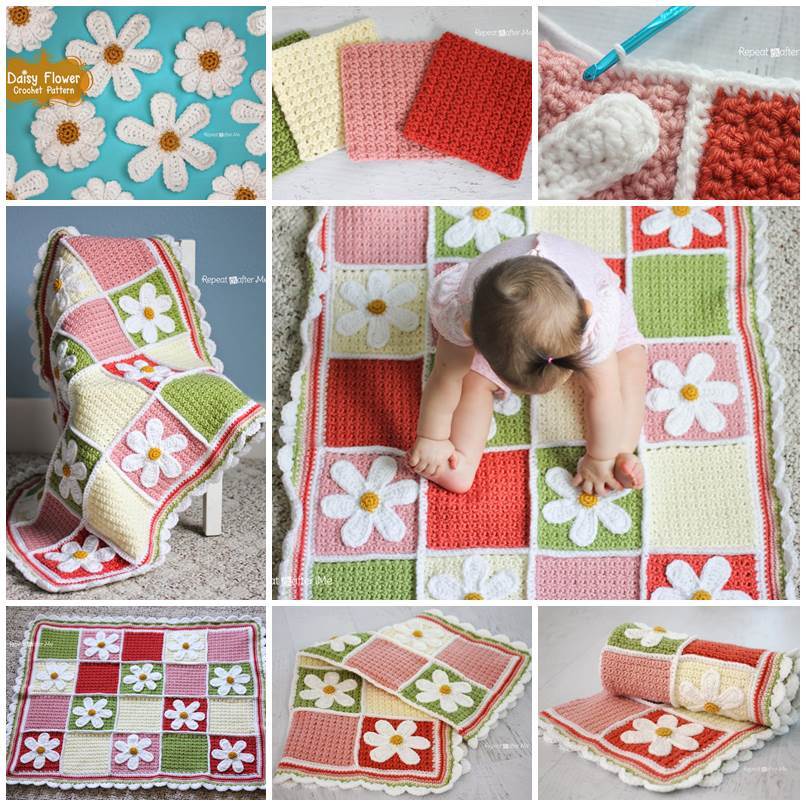 Click here for DIY Pretty Crochet Daisy Baby Blanket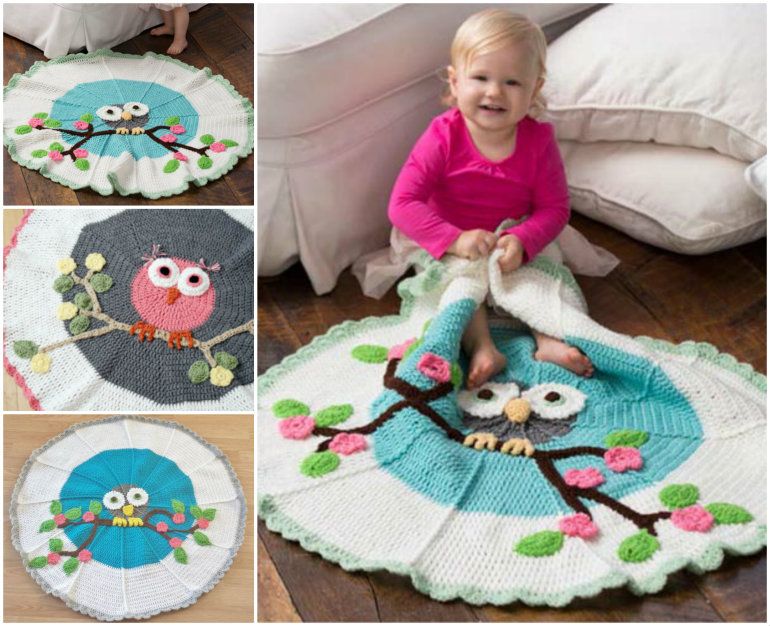 Click here for DIY Adorable Owl Crochet Baby Blanket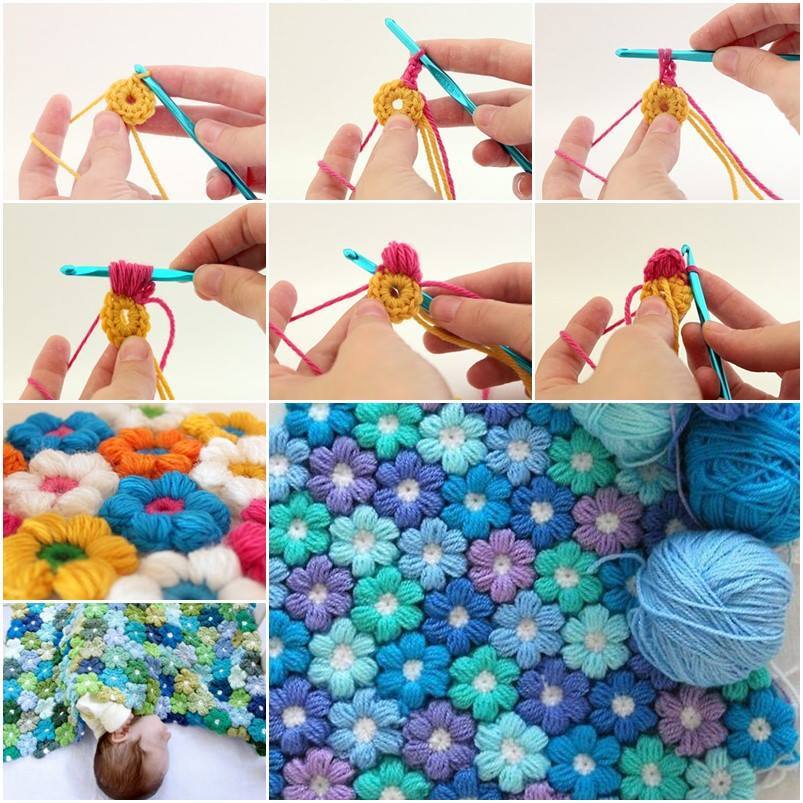 Click here for DIY 6 Petal Crochet Flower Baby Blanket