Creative Ideas – How to Make No Heat Hair Curls Using Socks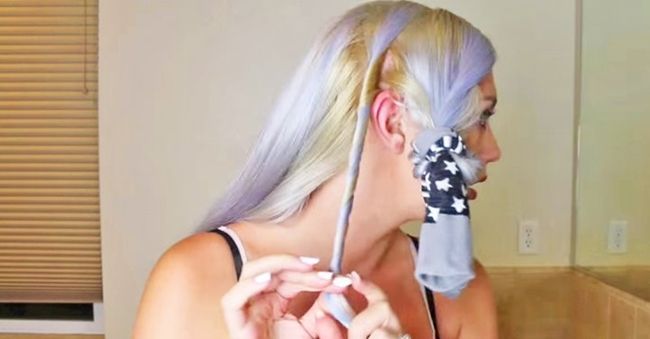 If you have straight hair, sometimes you may want to change your hairstyle with curly hair. There are a variety of heated tools to do the job, such as hair blowers and curling irons. However, prolonged exposure to heat can make your hair dried and burnt, and eventually cause serious damage to your hair. It's time to find out some home remedies about how to curl your hair naturally, without heat.
In the video below, Nicole Skyes demonstrates how to make hair curls with no heat at all. Can you believe all she needs to achieve this perfectly curly hair are a few old socks? And it's very easy to do. Simply take separate strand of your hair and roll it around the sock. Continue until all your hair is wrapped in socks. Leave it a whole night and when you wake up, you'll have beautiful curls that took no heat to achieve. What an easy and simple beauty hack! I can't wait to try this myself. How about you? Watch the video and lean how!
(via Nicole Skyes)
Are you going to give this a try? Please share this awesome beauty hack with your family and friends!