Creative Ideas – How to Cut Your Own Bangs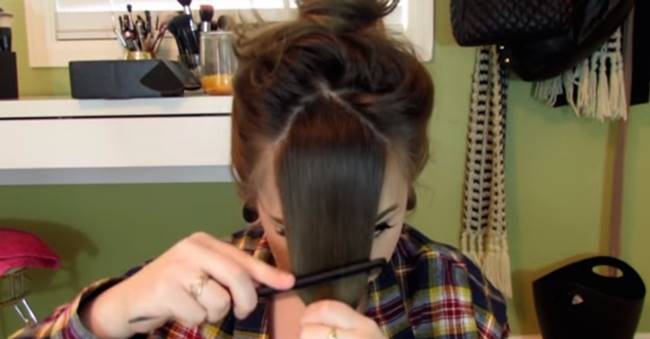 Have you ever tried cutting you own hair at home? It sounds difficult and risky and most people would think they will mess up. But sometimes we do need to take some challenges in our life. If you are not comfortable with doing your whole hairstyle, at least try cutting your own bangs. You can save a trip to the hair salon if it's just a few quick trims of your bangs. Here we have Carly Humbert who shows us how easy it is to cut your own bangs right at home and it's totally free. All you need is just a pair of scissors. Her smart and quick technique will help you make perfect trims on your bangs and give yourself a new look. Follow the video for the step by step instructions. Enjoy!
Are you going to give it a try? Please share this awesome hairstyle hack with your friends and family!