Creative Ideas – How to Make No Heat Hair Curls Using a Headband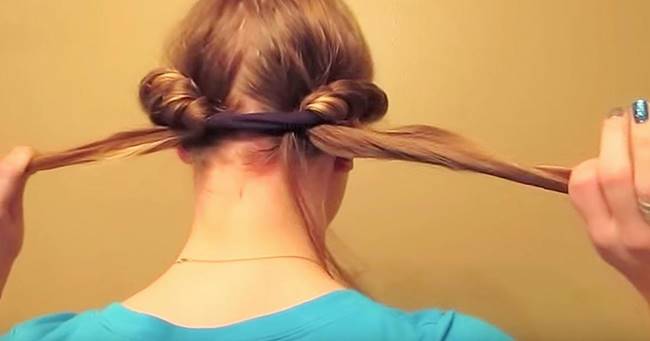 Want to change your look with curly hair? You may rely on some heated tools to achieve it, such as hot rollers, hair blowers and curling irons. However, we all know that prolonged exposure to heat can make our hair dried and burnt, and eventually cause serious damage to our hair. Luckily there are many natural ways to curl our hair without heat. The following is a perfect example.
In the video below,  Aunie Sauce shows us how to make lovely hair curls without using any heat at all. Can you believe all she needs to achieve this perfectly curly hair is a headband? And it's very easy to do. Start with completely dry hair and then wind the hair around a headband until all the hair is tucked in. Leave it overnight and when you wake up, you'll have beautiful curls that took no heat to achieve. Follow the video for all the details. This is really a super cool trick that is worthwhile to try. You'll look gorgeous in no time. Enjoy!
(via: Aunie Sauce)
Are you going to give this a try and have perfect curls overnight? Please share this brilliant fashion hack with your family and friends!