Creative Ideas – DIY Rope Basket From A Dollar Store Laundry Basket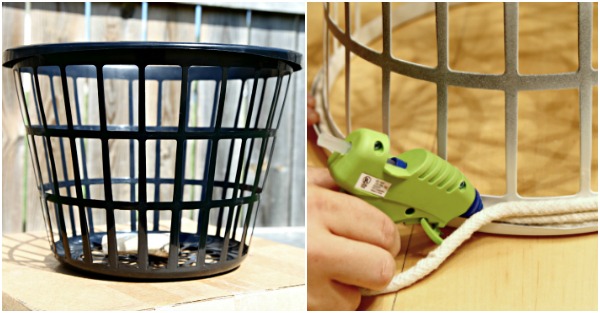 Are you looking for easy, creative and inexpensive ways to decorate your room? You don't have to spend extra money on some fancy decors. With a little bit of creativity, you can use cheap items found at your local dollar stores to create some something fantastic. Here is a perfect example.
In this DIY project, Jen from I Heart Organizing shows how to make a rope basket from a dollar store laundry basket. You won't believe that the simplest laundry basket can be turned into something new and beautiful that will transform your home. This rope basket is creative, practical and perfect for your home organization. It's also easy to make. Basically you'll just need to hot glue the rope around the basket and decorate it in the way you like. Look at the final result below! Isn't that beautiful? No one will know it's made from a dollar store item!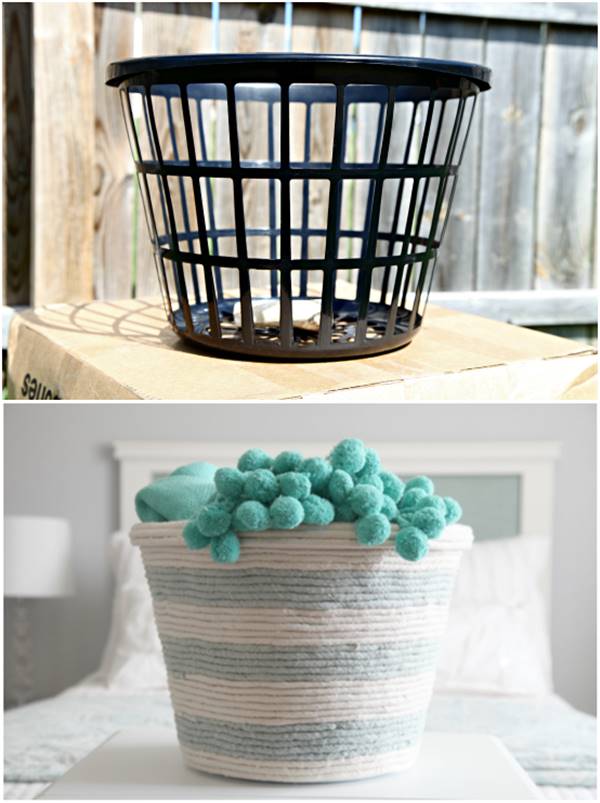 With this easy project, you are going to save a lot of money on your home decorating and organizing. Find out more details about this project from I Heart Organizing
You may also like this DIY Crochet Rope Basket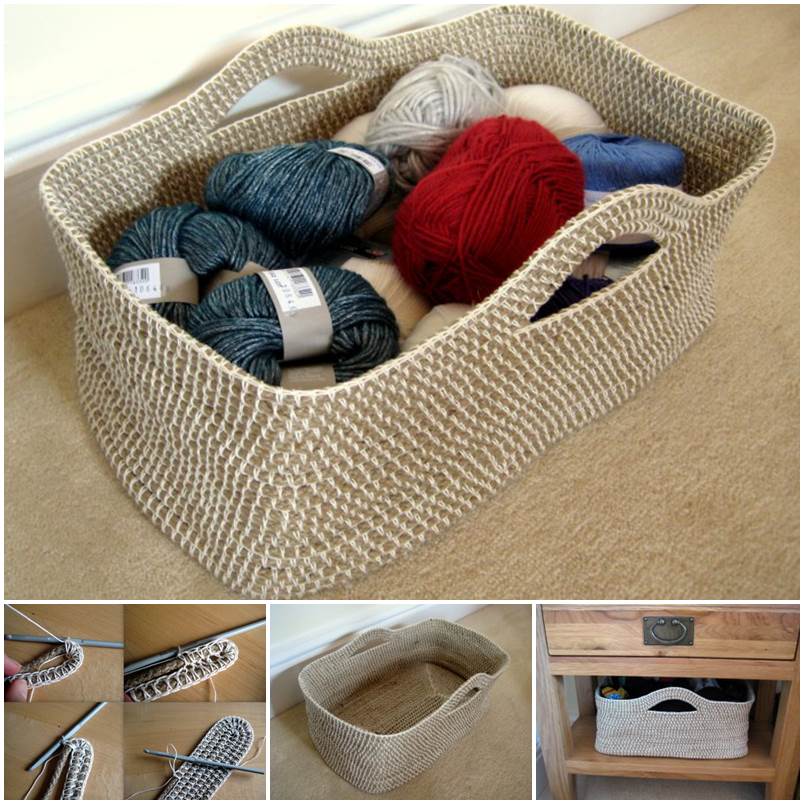 Creative Ideas – DIY Crochet Rope Basket