Creative Ideas – DIY Pull-Out Wood Crate Storage To Organize Your Closet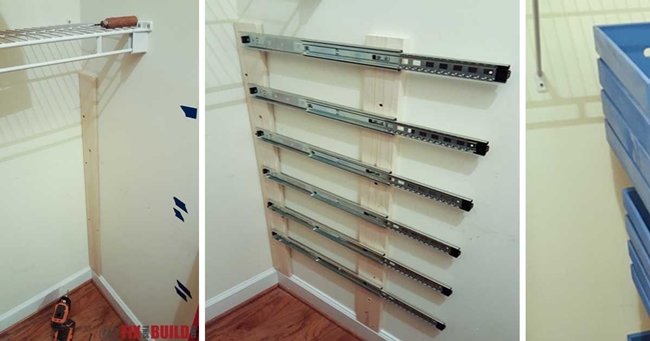 Organizing and tidying up our home is not an easy task, especially if we have limited room space. That's why we are always on the lookout for ingenious organization tips to help us organize wisely and make our life easier. For many people, the closet seems to be an area of the home that's often neglected, because you can always shut the door and no one will see the mess inside. Having an organized closet is also important. Not only does it make finding things easier, it will also help taking advantage of unused storage space.
If you are looking for creative organization solutions for your messy, tiny or awkward shaped closet, here is a perfect DIY project for you. Brad, from the blog Fix This Build That, has come up with a very creative way to build a pull-out wood crate storage to organize his closet under the stairs.
This is how the closet looked like before.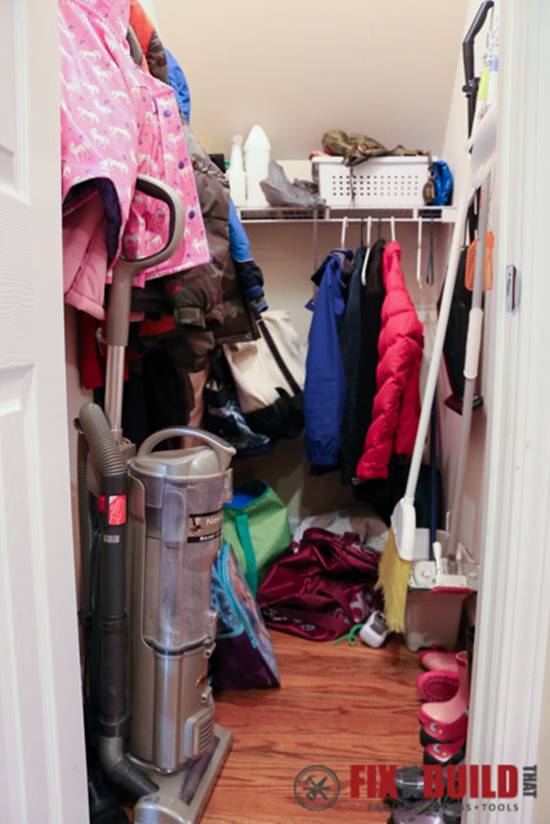 Using wood crates and some full extension drawer slides, he installed this ultimate space-saving storage crate system to keep his closets clean and organized.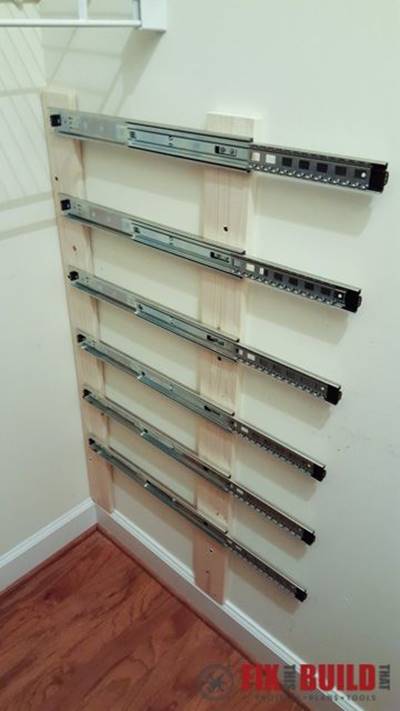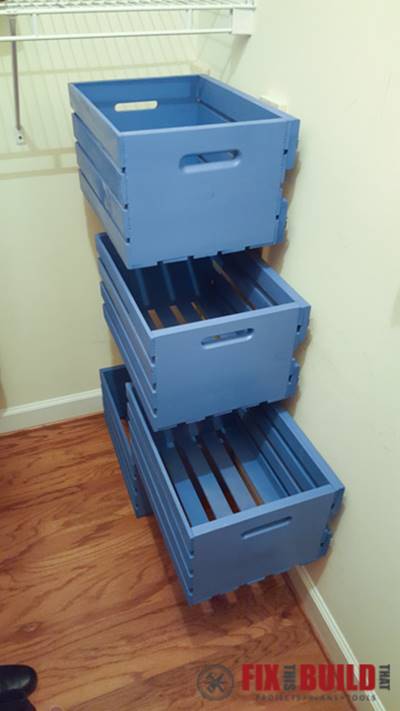 Here is the result. Look at how organized it is now. Amazing!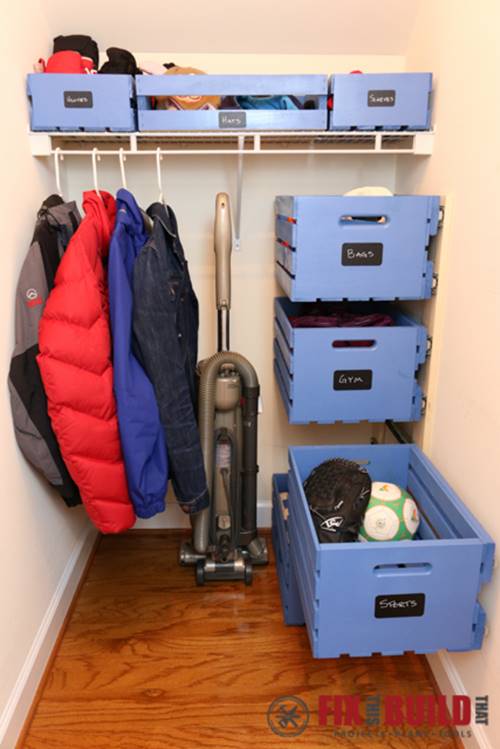 For the full tutorial about this awesome DIY project, check out Brad's blog Fix This Build That.