Creative Ideas – DIY Lace Privacy Window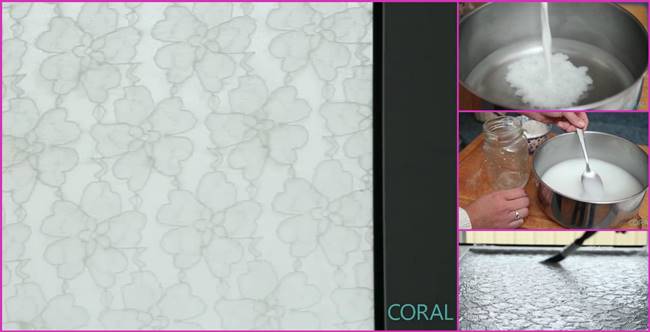 Window treatments not only give you privacy, but they are also an important part of interior design for your home. Do you enjoy the beautiful natural sunlight that enters your bedroom through the windows during the day? It is a great way to brighten up your room and increase your mood. But what about privacy? Instead of using heavy blinds and curtains to cover the windows and block the sunlight, you can do some unique treatments on the windows to add extra privacy without blocking the sunlight. Here is a great example.
In this tutorial, Dani & Catherine from Coral TV is going to show you how to make a DIY lace privacy window.  It's super easy, affordable and fast to do. All you need is essentially three things: a piece of lace, corn starch and water. First you'll need to cut out a piece of lace that fits your window. Then mix the corn starch with water to make the glue-like paste. Finally press the lace on the window and paint it with the paste. When it's dry, it's done! It is such an easy and inexpensive way to create privacy for any windows in your home without blocking the beautiful sunlight. It's also a great way to enhance the look of the room. Also, it's easy to peel off and won't damage the window. Want to give it a try? Follow the video and get all the details.
Don't forget to share this awesome DIY project with your friends and family!