Creative Ideas – DIY Easy Triangle Nail Art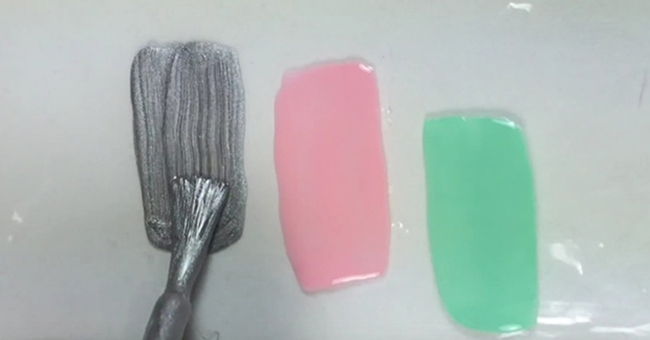 Nail art has become more and more popular nowadays because it is such a wonderful way to highlight your fashion style and remain fashionable. Do you do your nails in nail salons or at home? I like doing my own nail painting because I enjoy the process of doing it myself and I can choose my favorite colors and designs. That's why I am always on the look out for easy and wonderful nail art tutorials and try them myself. From simple designs to more complicated ones, there are always some easy tips and tricks that can help you make professional nail art right at home.
If you are bored with plain nail art, would you like to try geometric shaped nail art? It will be a little bit difficult if you are doing it with your free hands directly, especially if you don't have a steady hand. A simple solution? Using stickers! In the video below, The Crafty Ninja demonstrates how to make easy triangle nail art with her DIY nail stickers. All you need is a plastic sandwich bag, your favorite colors of nail polish and a pair of tweezers. Basically you'll paint the colors in columns on the bag, trim them and cut them in small triangles to be applied on your nails. This will be an easy and helpful trick to achieve professionally looking triangle nail art. Follow the video and check out how easy it is and how amazing the result is. Enjoy!
How do you like this triangle nail art? Are you going to give it a try? Please share this awesome nail art hack with your friends and family!