Creative Ideas – DIY Cute Golf Ball Ladybugs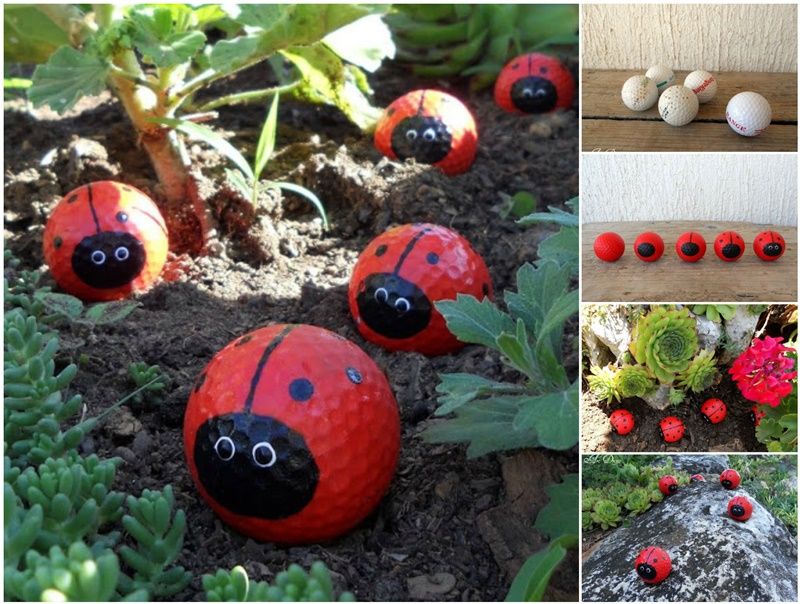 Relaxing and enjoying the sightseeing in my backyard is one of my favorite leisure time during the spring and summer, so I am always on the look out for new and creative ideas to decorate my garden. You don't have to spend extra money on some fancy garden decors. With some creativity and time, you can make some cute garden decors even with recycled materials.
It's awesome to recycle old stuffs in your home, something that you are going to discard, and turn them into something useful. This is a super cute idea to make ladybugs using old golf balls. Ladybugs are such adorable little insects with their bright and colorful spotted appearance. That's why they are very popular among kids' crafts. These golf ball ladybugs are so fun and easy to make that the kids will love to help with painting. It is an easy and inexpensive way to make cute garden decors to brighten up your garden.
Here are the supplies you will need:
Please click the link below for the instructions in translated version, and enjoy making these cute golf ball ladybugs with your kids…
Artdrops – DIY Cute Golf Ball Ladybugs Tutorial
The followings are a few more creative ideas to make ladybug garden decors. Happy crafting!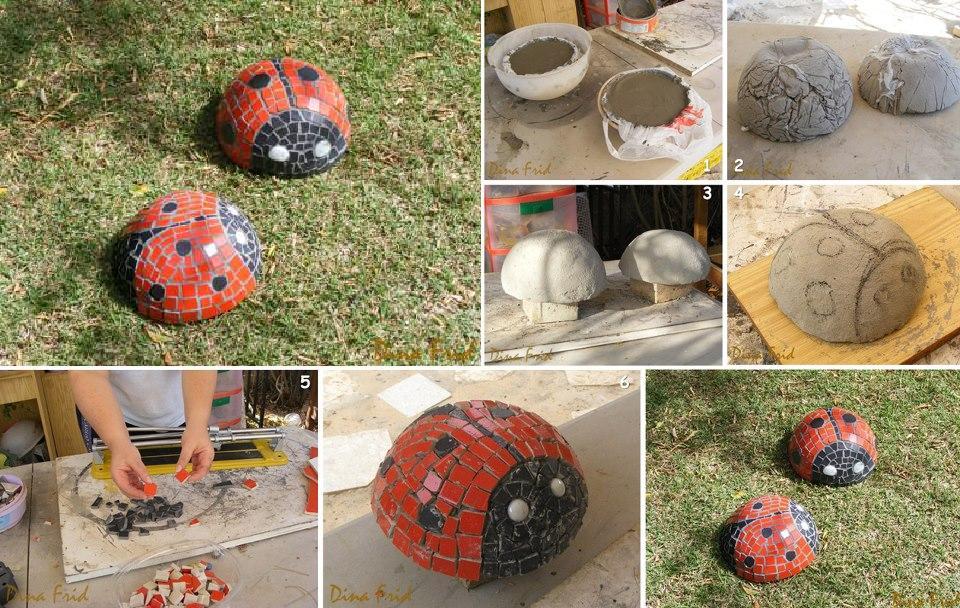 Click here for Ladybug Mosaic Garden Decoration
Click here for DIY Painted Pebble Ladybugs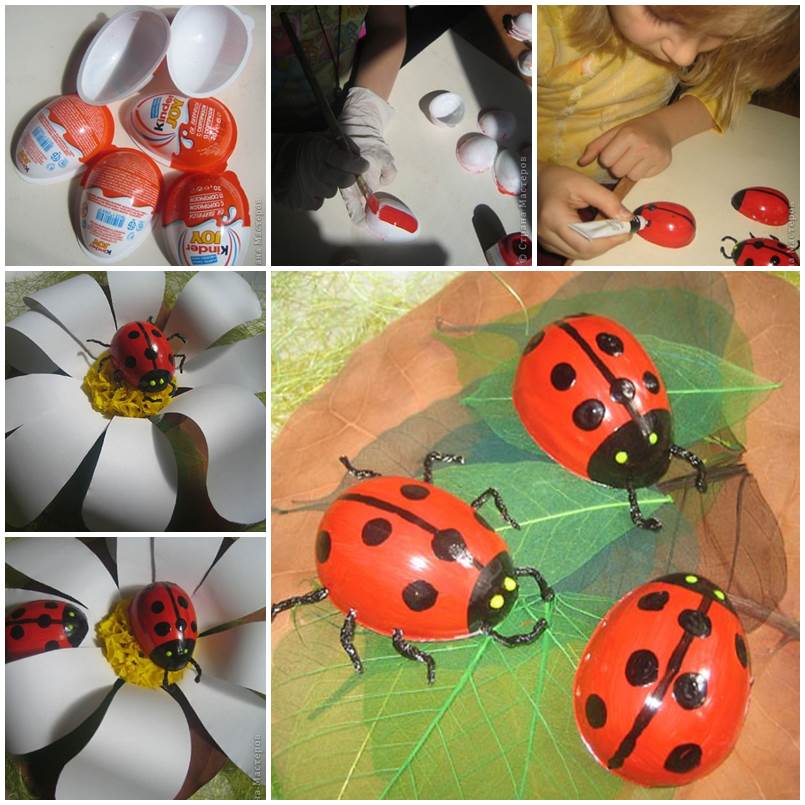 Click here for Painted Ladybug from Easter Egg