Creative Ideas – DIY Backyard Pergola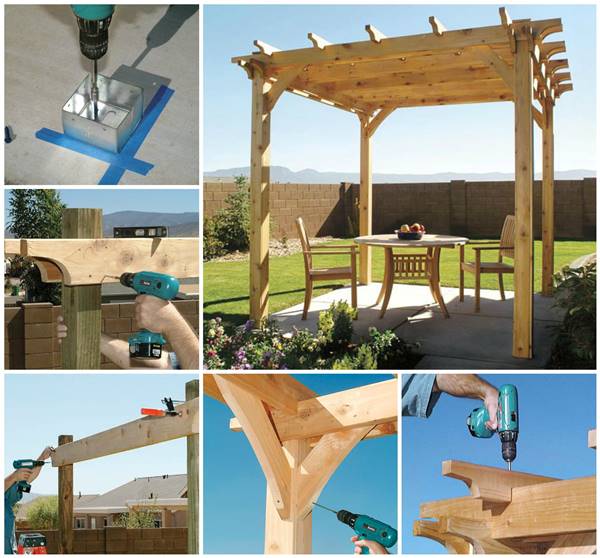 Relaxing and enjoying in my backyard is one of my favorite leisure time during the spring and summer. So I am always on the look out for new and creative ideas to decorate or add new features to my garden. Since it's getting hotter and hotter now, I am thinking to add a pergola in my backyard. I've stumbled upon a couple of pergola photos on the internet and really loved them. Not only do they provide shade and a cool place from the sun, they are also great ways to boost the entire beauty of the backyards. You can even build a pergola as a support for many vining and spreading vegetable plants or fruits.
I guess it can easily cost a few hundred bucks to have one installed by a contractor. But thanks to the creativity and efforts of the DIY enthusiasts, there's always a DIY way to make something. The creative people from Popular Mechanics showed us a complete plan on how to build backyard pergola. It's pretty detailed and easy to follow. If you are looking for DIY ways to install a pergola by yourself, please head over to Popular Mechanics for more details. Thanks Popular Mechanics for the wonderful work! Here's the link…
Popular Mechanics – How to Build a Pergola Plans
You may also like this DIY backyard pergola and fire pit with swings.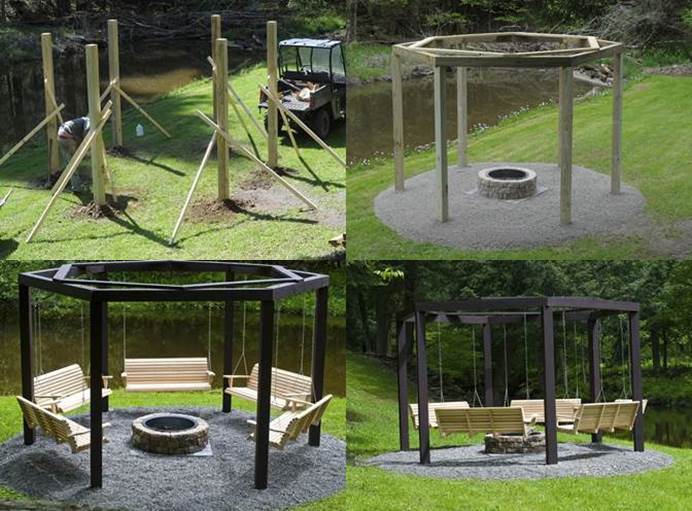 Click here for DIY Backyard Fire Pit with Swing Seats