Creative Ideas – DIY Amazing Grass Day Bed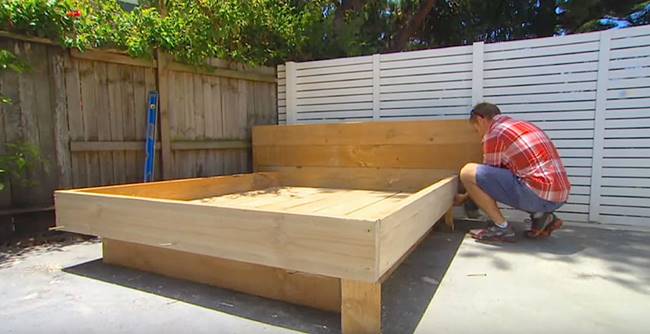 Relaxing in my backyard is one of my favorite leisure time. So I am always on the look out for new and creative ideas to decorate my backyard and make it a comfortable place to stay. Not everyone can have the nice and green patch of lawn in their backyard or patio. Even you just have a concrete and bare outdoor space, with creativity and some simple materials, you can still enjoy the luxury of a lawn.
In this tutorial, Jason Hodges from Better Homes and Gardens is going to show us how to build an amazing grass day bed. It looks like a regular outdoor day bed. But what he uses for the mattress is grass! What a cool idea! This elevated grass day bed looks really awesome and comfortable. It is a great ways to spruce up your backyard and perfect for a backyard picnic or an afternoon nap in the sun. Check out the tutorial and learn the all the details. Enjoy this comfy place to relax outdoors!
Do you like this DIY grass day bed idea? Please share this awesome project with your friends and family!