DIY Backyard Fire Pit with Swing Seats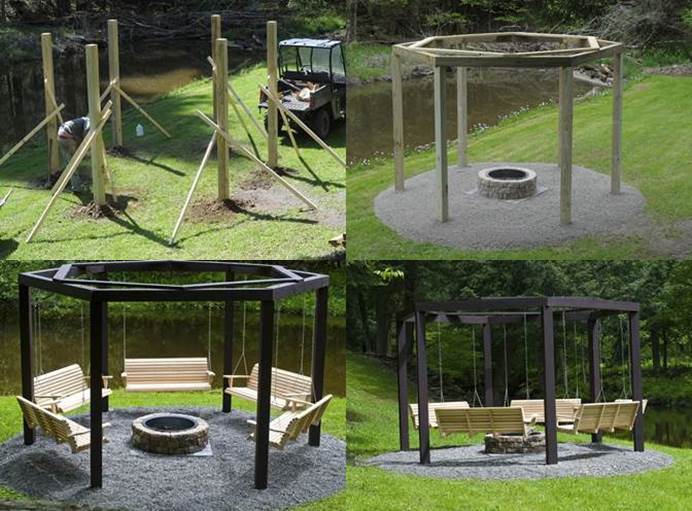 Backyard fire pits are one of the most popular features that many people want to add to their gardens or backyards. They are practical, attractive and create a cozy and intimate space for outdoor entertaining.
These backyard fire pits with swing seats look awesome! If you have a very large backyard and would like to enjoy some outdoor sightseeing in your backyard in all seasons, definitely consider this idea. In winter, you can use the fire pit to get warm while sitting on the swing benches and chatting with family and friends. In summer, you and your friends can gather around the fire pit to roast marshmallows, or grab a glass of beer and relax in the cool summer night in your backyard. Thanks to the efforts and creativity of the DIY enthusiasts, now you can build one by DIY.

DIY Backyard Fire Pit with Swing Seats via Bowhunting Forum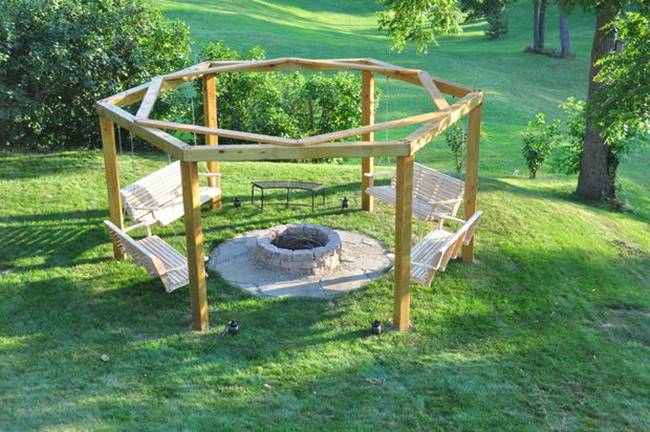 Porch-Swing Fire Pit Tutorial via Instructables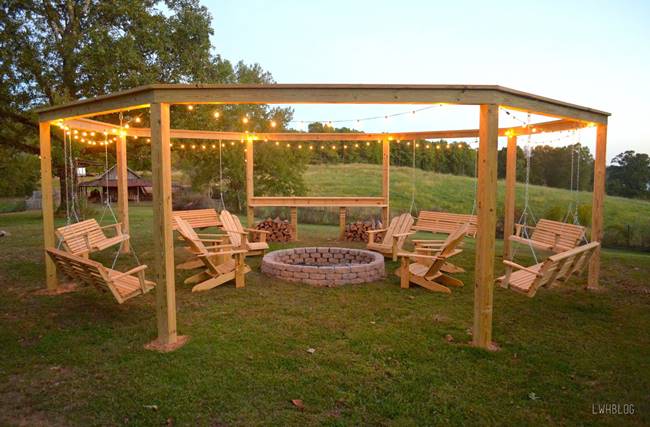 DIY Pergola and Fire Pit with Swings via Remodelaholic
The following is another creative idea to repurpose a washing machine drum into a fire pit.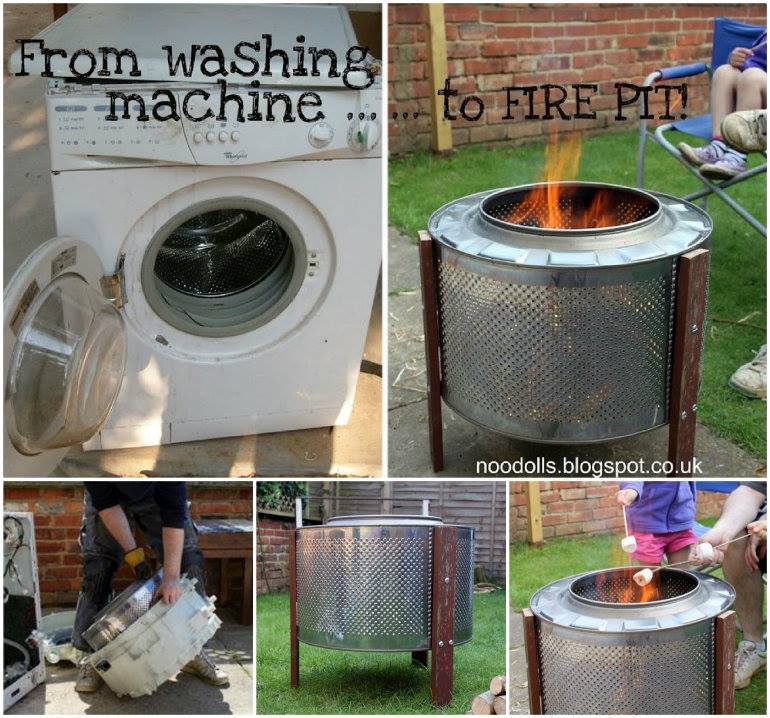 How to Repurpose Washing Machine Drum into Fire Pit