Creative Ideas – DIY Backyard Bowling Alley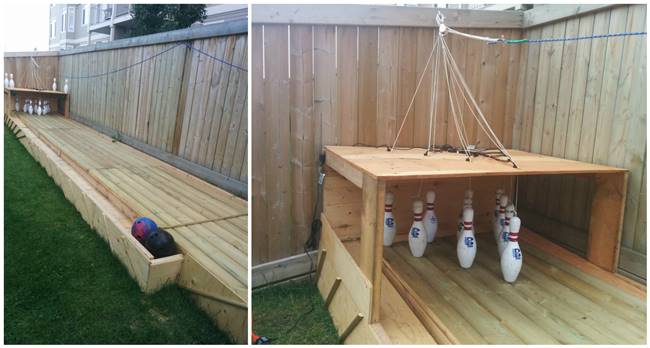 Do you like bowling? It's such a fun game for both adults and kids. It's also a great exercise to do. But who has the time and money to go to the bowling alley everyday? Thanks to the creative minds and skillful hands of the DIY enthusiasts, now we can build a bowling alley completely by ourselves right in the backyard. Here's a fabulous DIY project by Imgur user Makgyver87.
After their local bowling alley closed down, Imgur user Makgyver87 decided to build his own bowling alley against the fence in his backyard. The final result looks awesome! The base is made with deck boards and plywood. It's long enough to create the adequate challenge for the players.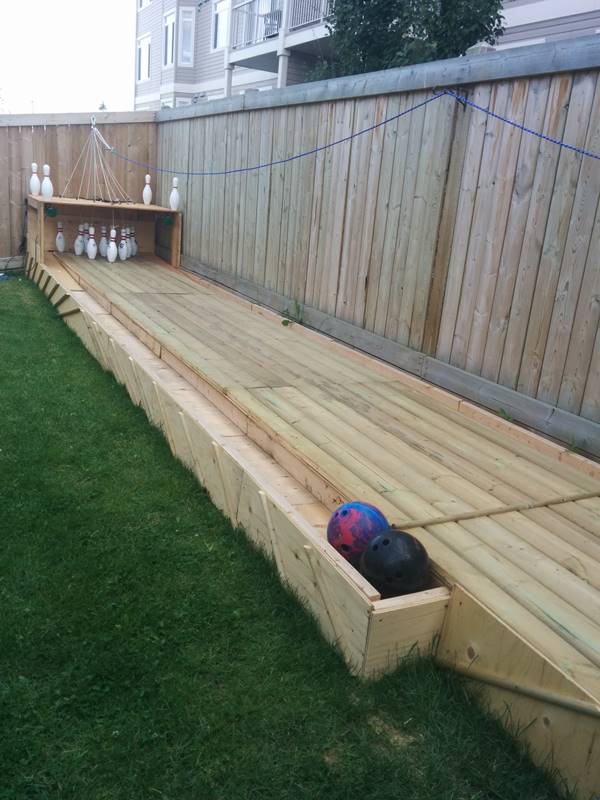 The smartest design is the pulley system. The bowling pins are attached with ropes so they can be pulled to return in place easily from the other end of the lane. It even comes with neon lights for nighttime play!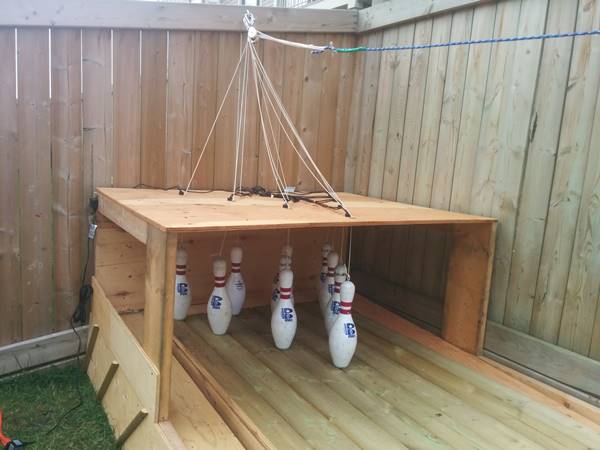 Isn't it cool to have this bowling lane in your backyard so that you can enjoy the relaxing time with your friends and family together? It's perfect for an outdoor party! Check out more details about the project from concept, sketch, to construction. Here's the link…