Creative Ideas – DIY Awesome Dress Up Makeover from Old TV Stand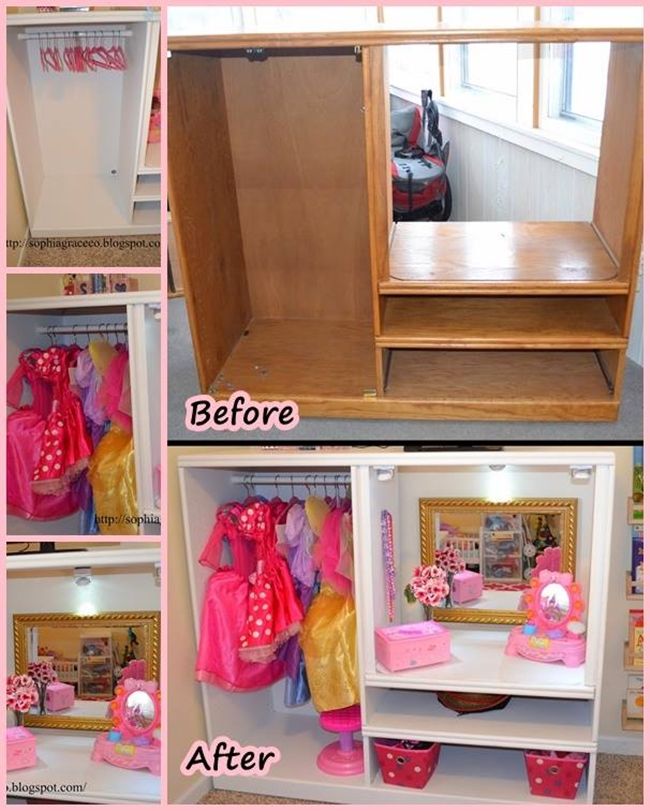 Thanks to the creativity and efforts of DIY enthusiasts, repurposing old furniture has become more and more popular because it's a nice way of recycling and a cheaper and feasible way to own a new functional piece of furniture.
Does your little girl love to dress up like a princess and own everything of princess, such as dresses, costumes, make up, toys, accessories and so on? Then this little girl dress-up station is exactly what she needs! And can you believe that it's made from an old TV stand? I love this transformation because it has everything a little princess needs: a closet to hang all those beautiful costumes, battery powered lights to light up the dress up table, and enough space to store all those princess accessories. It would easily cost you several hundred bucks if you buy a similar new one in the store. But with simple materials (white paint, mirror, lights, curtain rod, etc) and basic skills (painting, drilling, etc), you can repurpose an old TV stand into this awesome dress up makeover.
If you have an old TV stand, or you can get one easily from yard sale or local thrift store, this is an easy DIY project that's worth a try. It will be a great gift for your little princess. Please click the link below for the full tutorial from Sophia Grace & Co…
Sophia Grace & Co – Dress Up Makeover
The followings are other creative ideas to repurpose old furniture. Enjoy!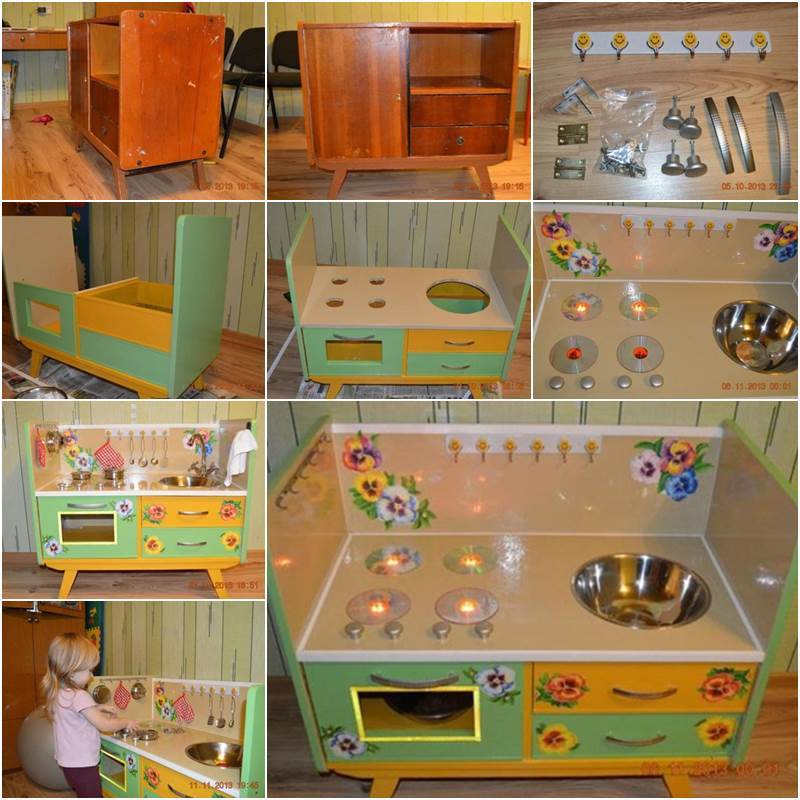 Click here for Repurpose an Old Nightstand into a Play Kitchen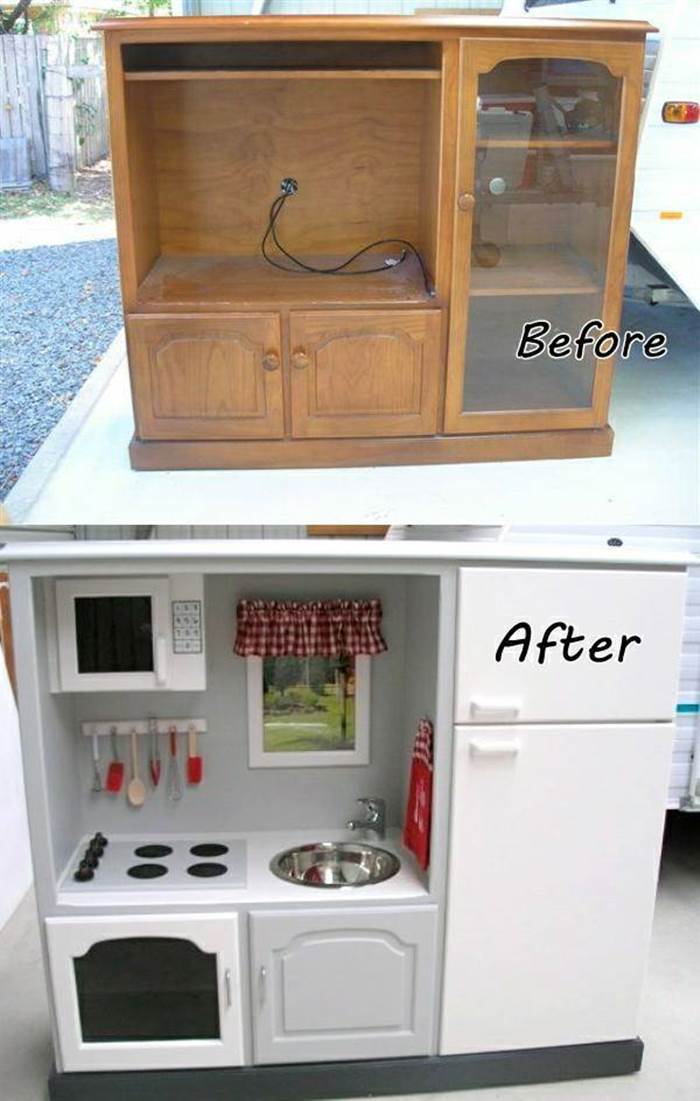 Click here for Repurpose an Old Entertainment Center into a Play Kitchen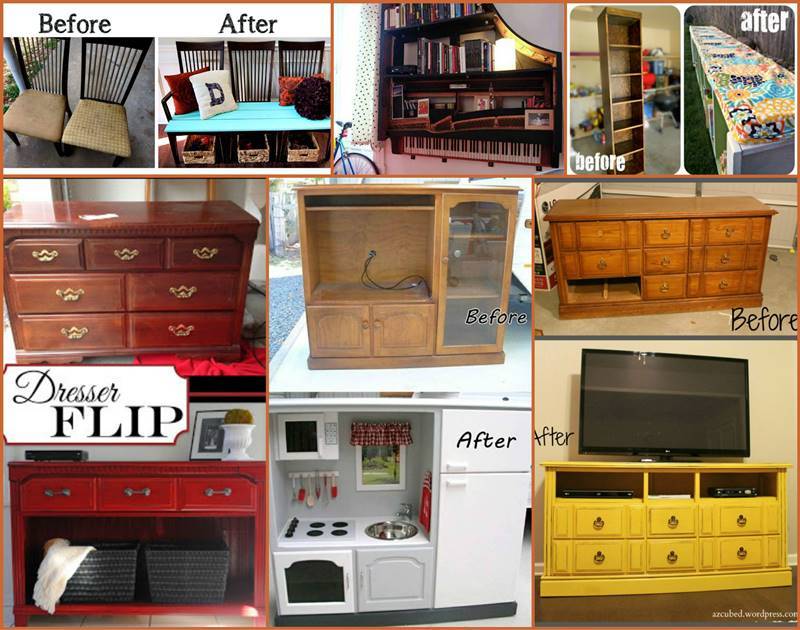 20+ Creative Ideas and DIY Projects to Repurpose Old Furniture