Creative Ideas – DIY Adorable Pompom Yarn Ladybug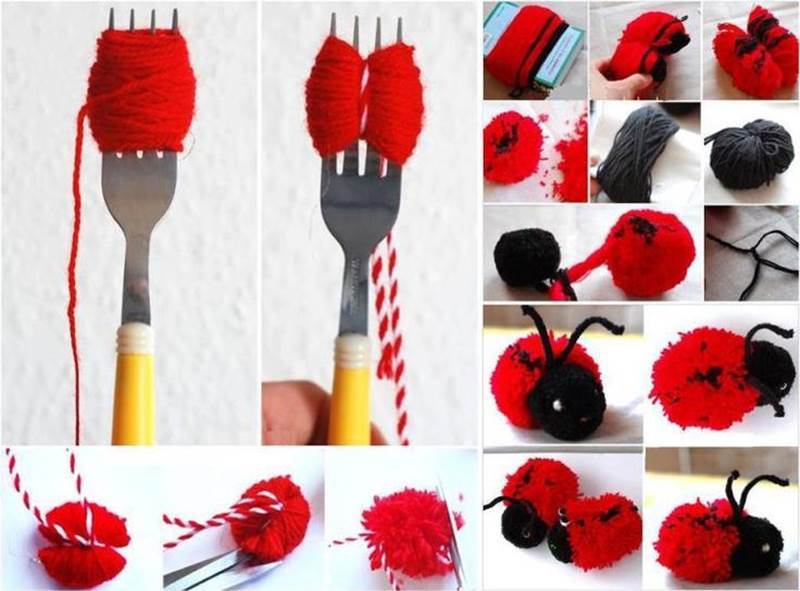 Pompoms are great for decorations because they come in many colors, sizes, and shapes and can be made from a wide array of materials. In addition, they make great playful toys that are soft to hold and colorful to the eyes. These pompom yarn ladybugs are so adorable! They are also easy and fun to make that kids will love to help.
Check out the detailed instructions in the following link…
You may also like this Cute Pom-Pom Easter Chicks.