20+ Creative Uses for Magazine Holders to Organize Your Home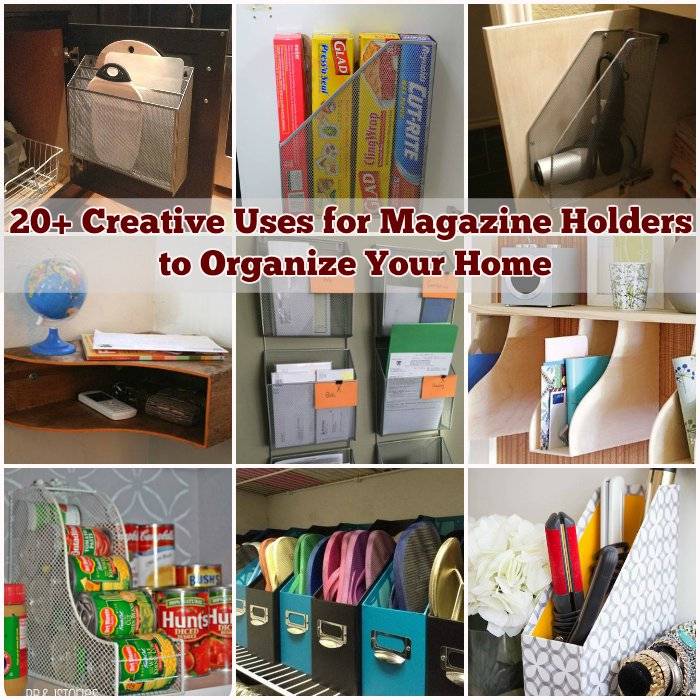 Greetings from i Creative Ideas! Organizing and tidying up our home is not an easy task. But there are always some ingenious organization tips out there that can help us organize wisely and make our life a lot easier, especially the tips that are super simple and only use one common household item, such as a magazine holder! Magazine holders, no matter what materials they are (cardboard, plastic, wooden or metal), are not just for storing your magazines. They are more versatile than you might have expected. Here at i Creative Ideas, we have rounded up more than 20 creative uses for magazine holders to organize your home. These ideas are so simple that you might ask yourself why didn't I think of that. If you already have a few extra magazine holders at home, definitely try putting some of these ideas into practice and make your house a little more organized. Enjoy!
1. Use a magazine holder to organize food cans in the pantry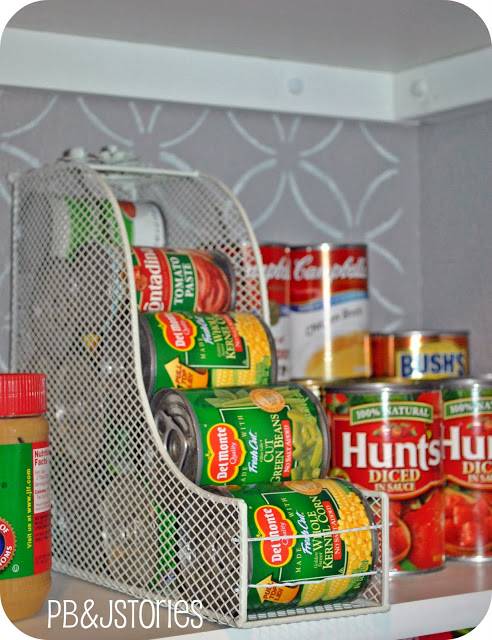 Source via PB&J Stories
2. Attach a magazine holder to the inside of the cabinet door under the sink to store cutting boards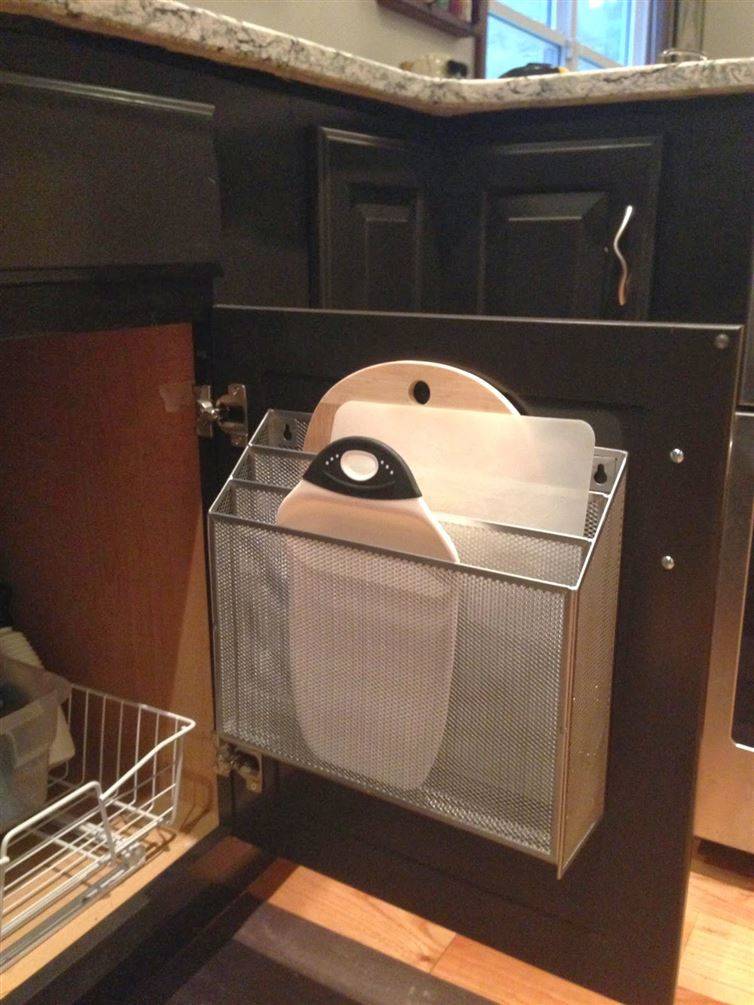 Source via Smartaleck Studio
3. Use magazine holders to store yarn and other craft supplies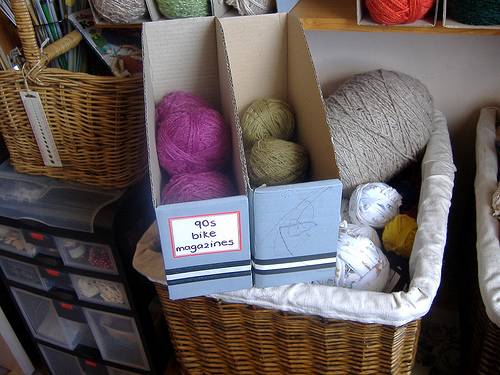 Source via Laughing Purple Goldfish Designs
4. Use magazine files to collect clutter in kitchen drawers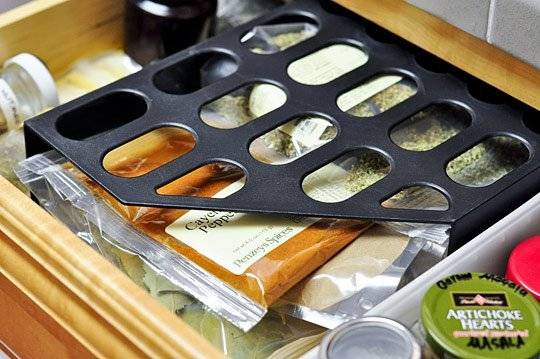 Source via The Kitchn
5. Attach a magazine holder to the inside of the kitchen cabinet door for easy access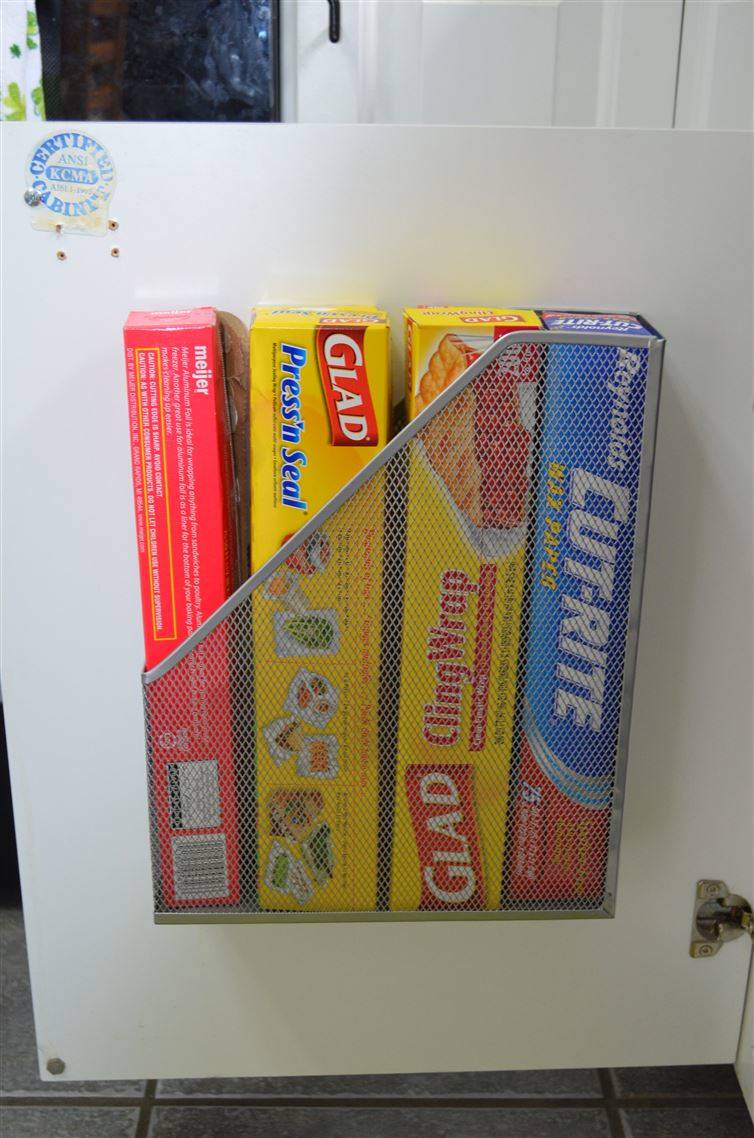 Source via The Wandmaker's Mother
6. Store your flat or curling iron and other hot tools inside a decorative magazine holder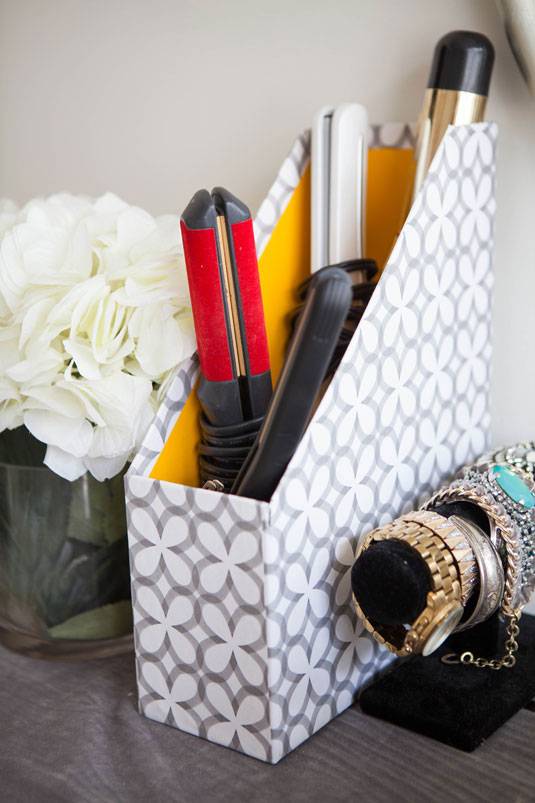 Source via Seventeen
7. Use mesh magazine holders to corral produce such as potatoes and onions and label them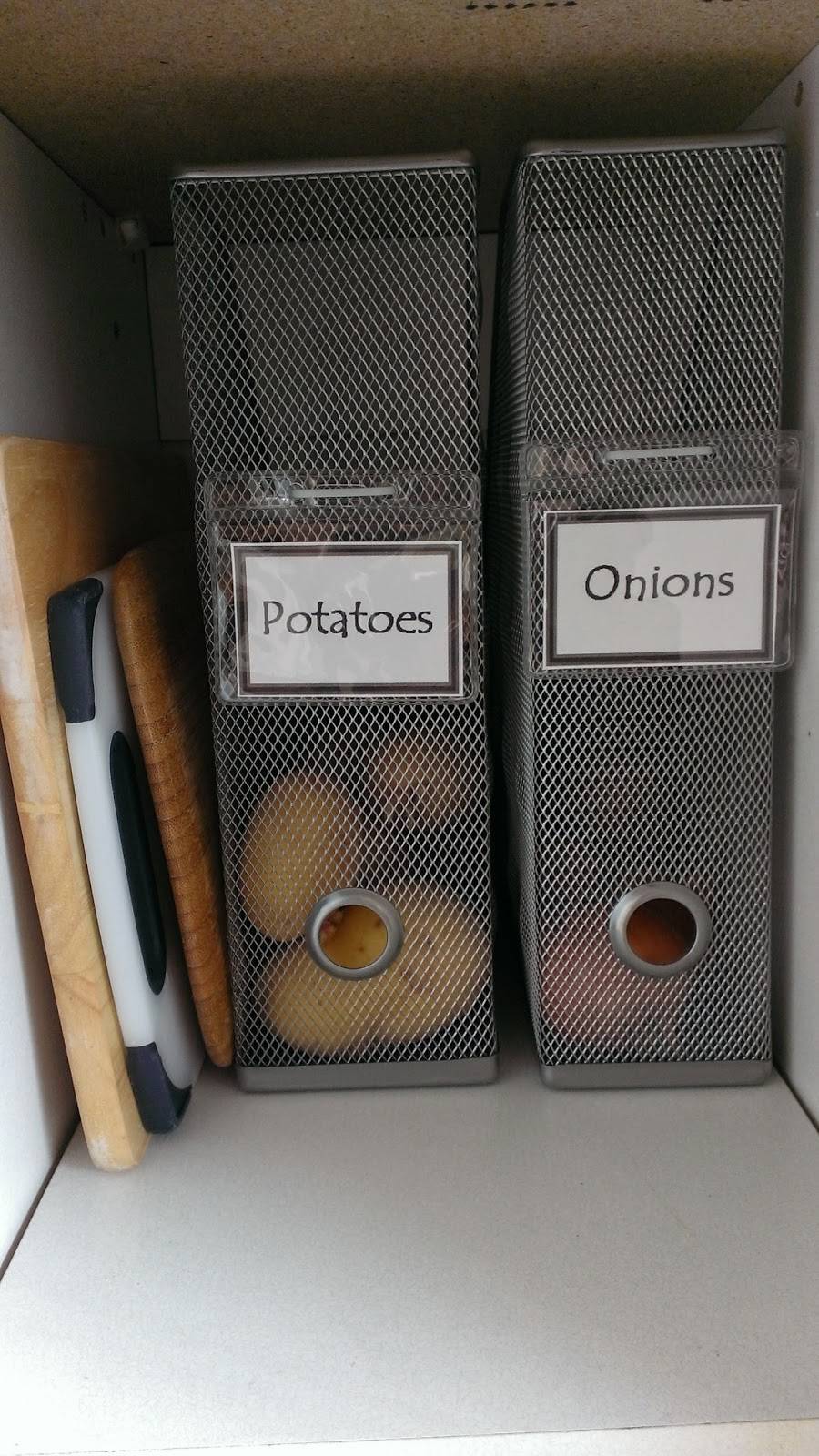 Source via Mimi's Crafty World
8. Create a mail station to organize your mail and accessories with a shelf and a few magazine holders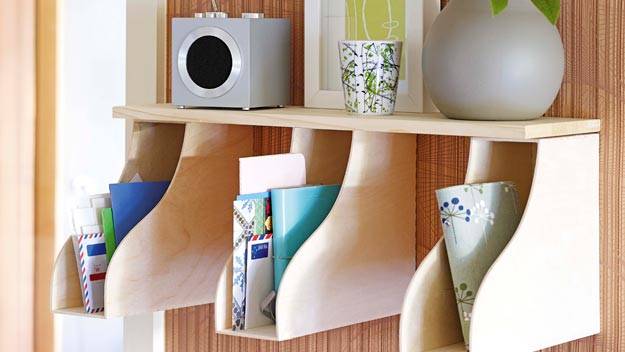 Source via ninemsn
9. Use old magazine and paper dividers to store flip flops and sandals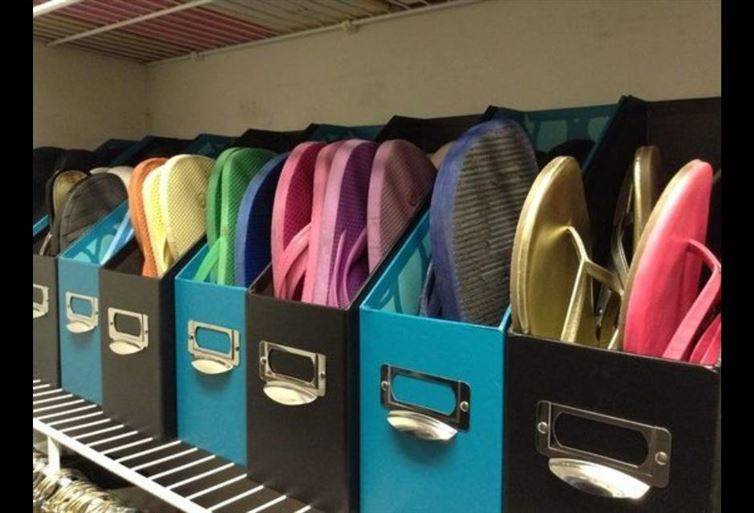 Source via hgtv.ca
10. Use a magazine holder to store eye-shadow palettes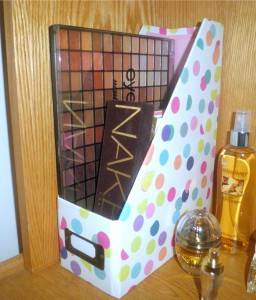 Source via Dormify
11. Use magazine holder as extra storage for toilet paper rolls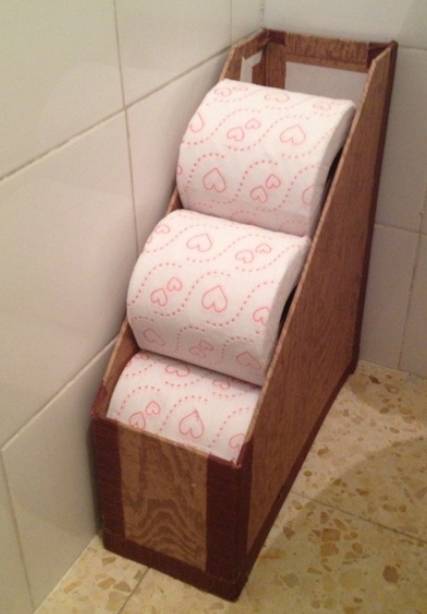 Source via ecoisms
12. Upcycle a wooden magazine holder into a catch-all shelf mounted on the wall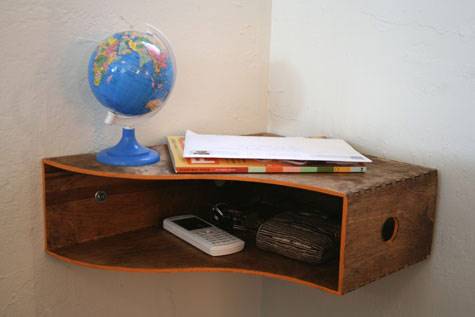 Source via Design Sponge
13. Turn magazine holders into freezer shelves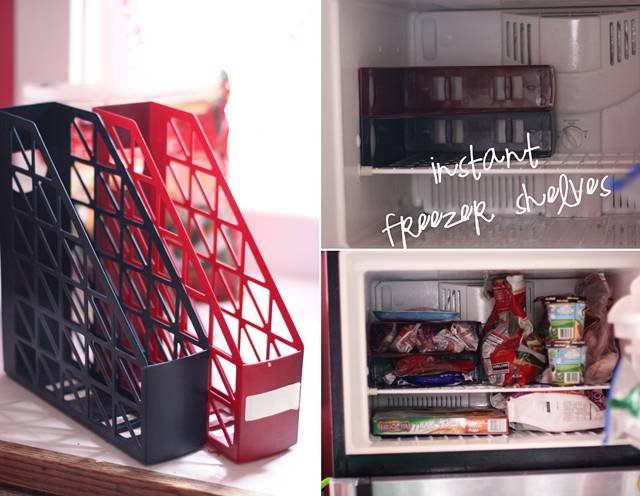 Source via Aunt Peaches
14. Hide the router and cable modem in a magazine holder on the desk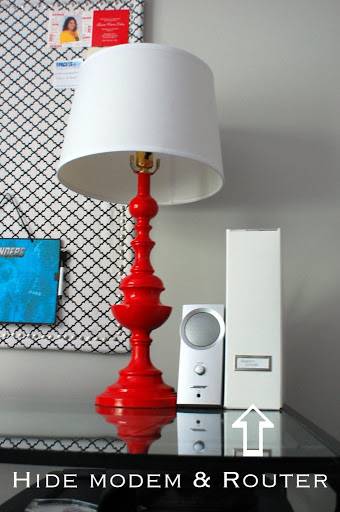 Source via Design O.C.D.
15. Store clutches in clear magazine holders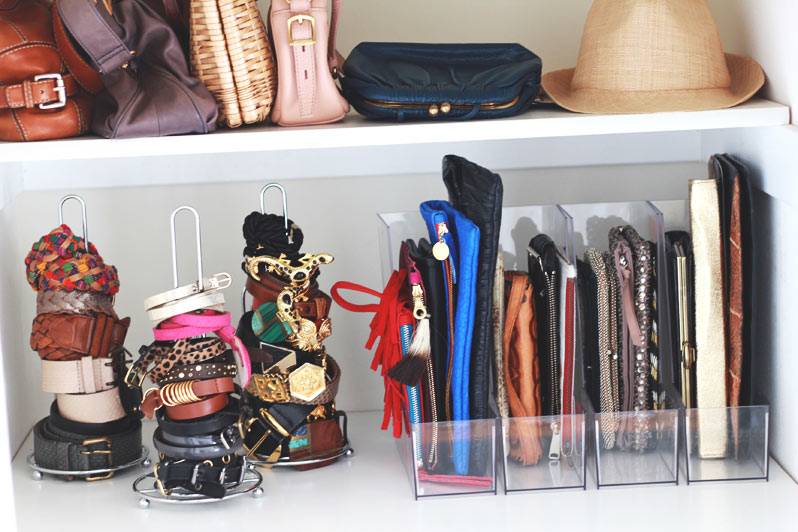 Source via Perpetually Chic
16. Use magazine holder to hang up the hairdryer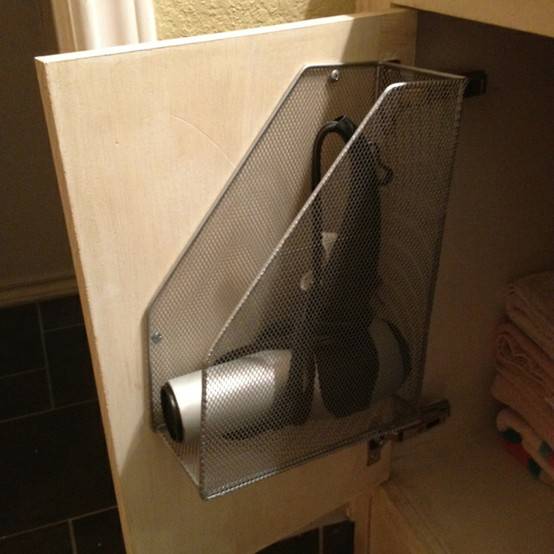 Source via lifehacker
17. Mount mesh magaine holders on the wall to store mails, coupons, cards etc.
Source via kristina louisa
18. Place instruction manuals for toys in magazine holders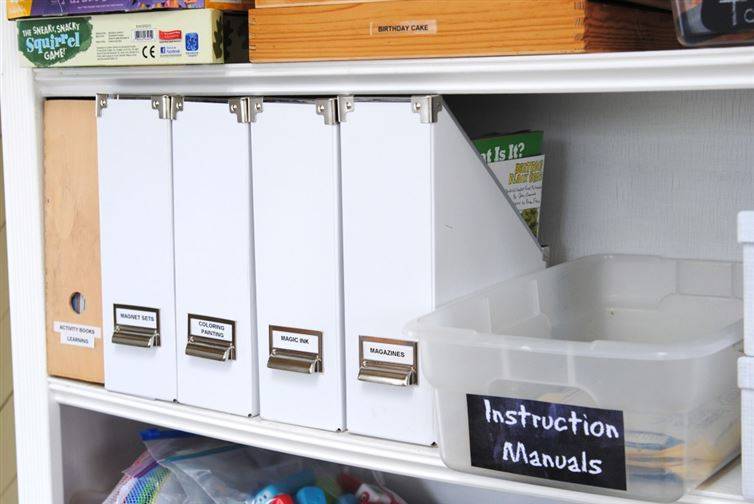 Source via Making Lemonade
19. Stack spaghetti boxes in a magazine holder to keep them in place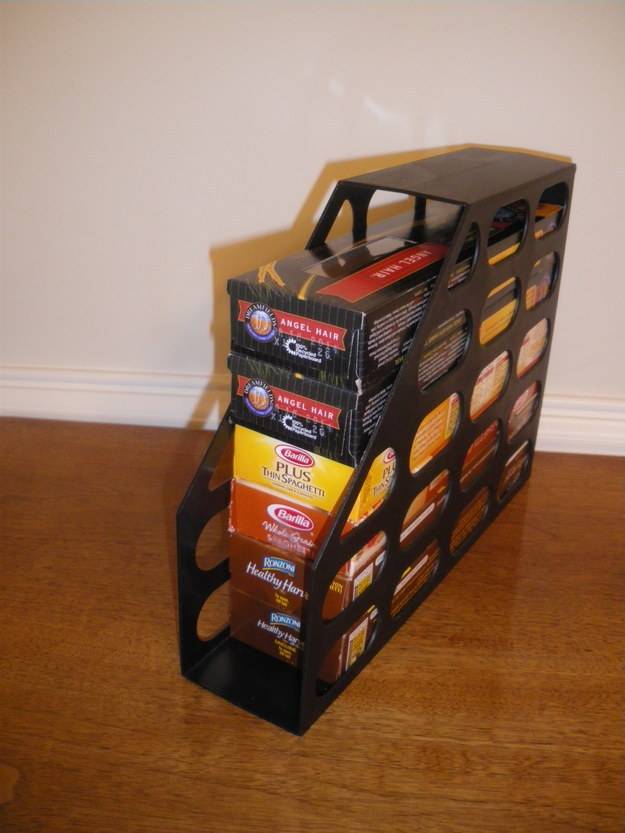 Source via Pinterest
20. Mount magazine racks on the wall to store fruits and produce to keep them fresh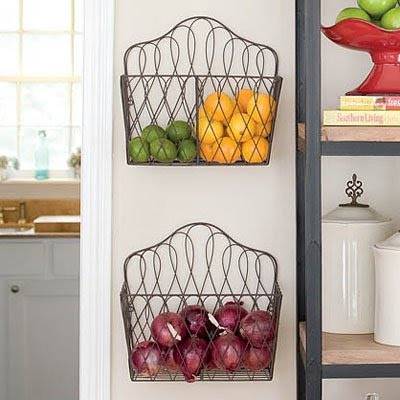 Source via Homeit
21. Transforms a few magazine holders into a compact and modern coffee table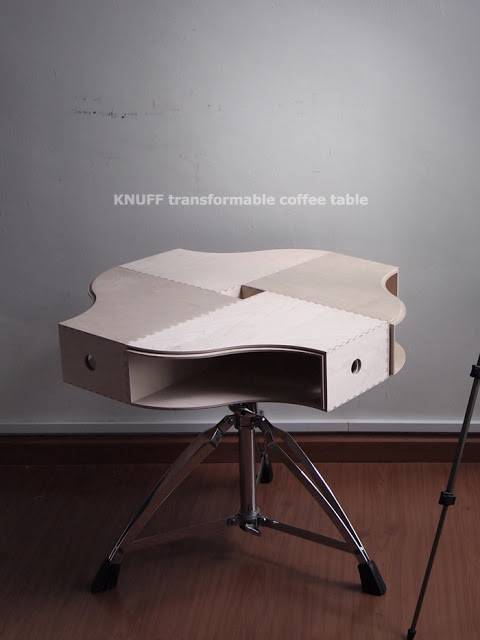 Source via IKEA Hackers
Which one is your favorite? If you have other creative use of magazine holder, please share it with us in the comment below. Thank you!