How to Make a Creative DIY Jewelry Storage Box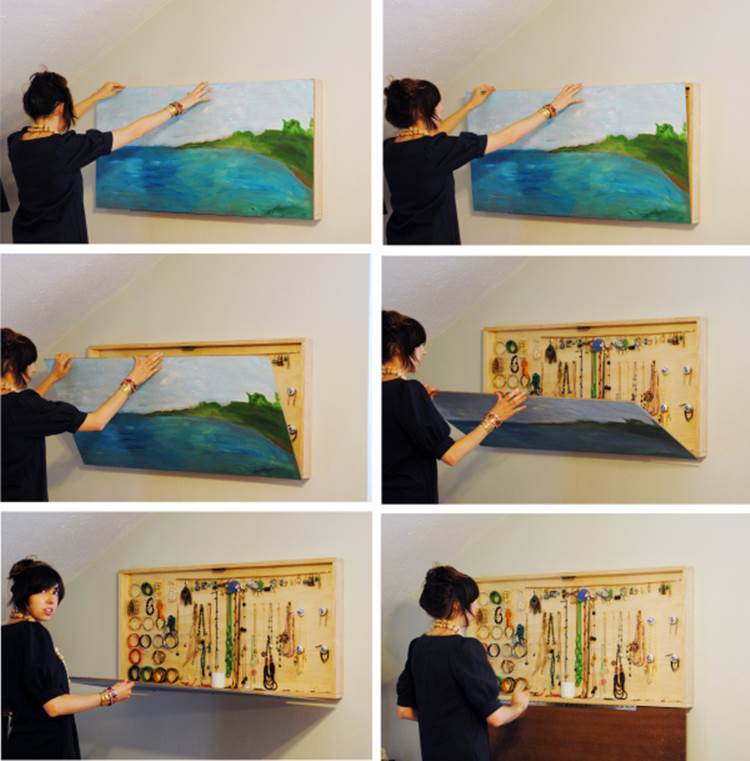 Ladies, how many fashion jewelry accessories do you have? I am sure most of us have a lot of them: earrings, necklaces, bracelets… It's just so easy to own a large collection. How do you usually store your fashion accessories? Jewelry boxes are good options and they are nice and beautiful both for storage and display. However, the accessories can easily get tangled and inconvenient to be taken out. The best way to store them is by hanging.
If you are looking for a nice and convenient place to store all your jewelry fashion accessories, here's a super cool idea for you: an awesome DIY jewelry storage box disguised as a painting! Isn't that creative? When it is closed, it looks like a regular painting on the wall. But when you open it, you will have full access to all your fashion accessories. It's not only a neat and attractive way for storage, but also a great space saving solutions.
Follow the simple but helpful instructions at whiskeydrinkstudio.wordpress.com.