How to DIY Yummy Stuffed Cheesy Bread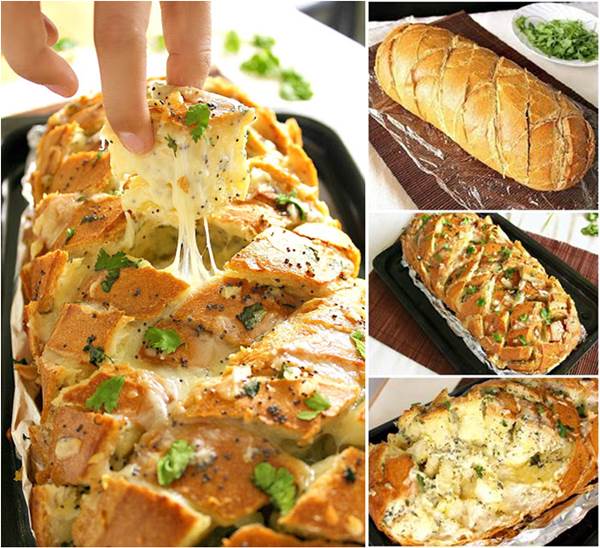 I love homemade bread because I love the fresh smell when the hot bread is just taken out of the oven. It's just so soft and tasty! I love it even more when it is stuffed with melted cheese in the middle and on the top: the stuffed cheesy bread! Its creative cracks design makes it easy to pull apart each piece with your fingers and enjoy the bite. It's delicious and perfect as an appetizer for dinners and parties. I am sure everyone will love it. Let's try it!
Here's the link to the recipe…
Stuffed Cheesy Bread On Crack Recipe
You can always make some variations by adding your favorite ingredients in the recipe, such as jalapeno, bacon, herbs and other kinds of cheese. Here we have found more stuffed cheesy bread recipes for you. Enjoy!
1. Cheesy Jalapeño Pull Bread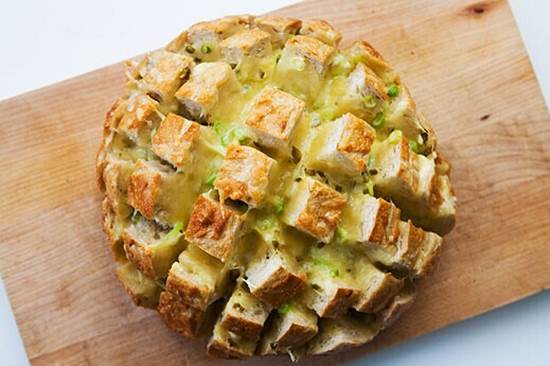 Get the recipe at simplyrecipes
2. Cheddar Bacon Ranch Pulls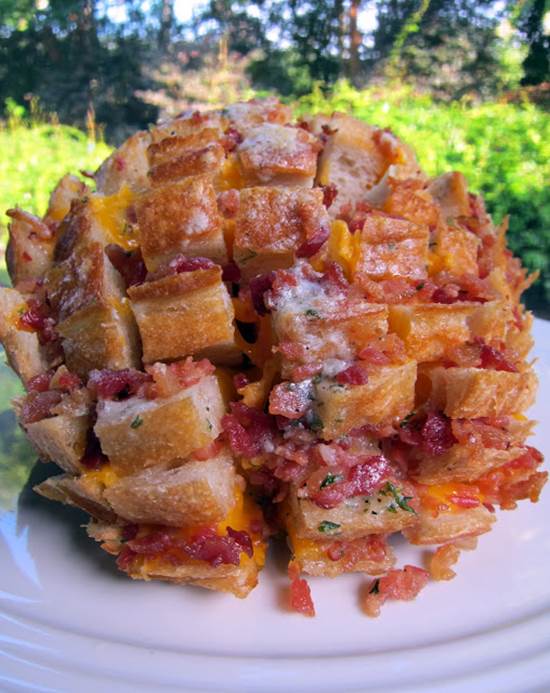 Get the recipe at plainchicken
3. Cheesy Pull-Apart Bread with Bacon, Garlic, Cheddar & Swiss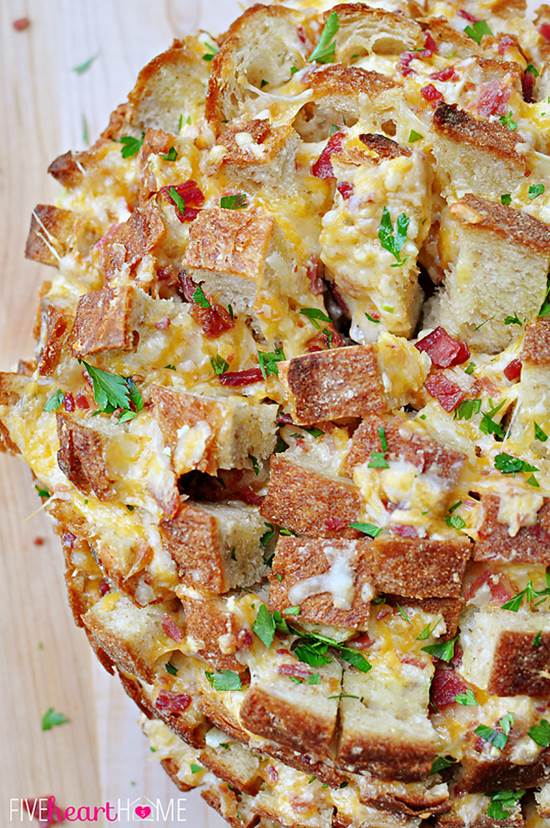 Get the recipe at fivehearthome
4. Garlicky Party Bread with Cheese and Herbs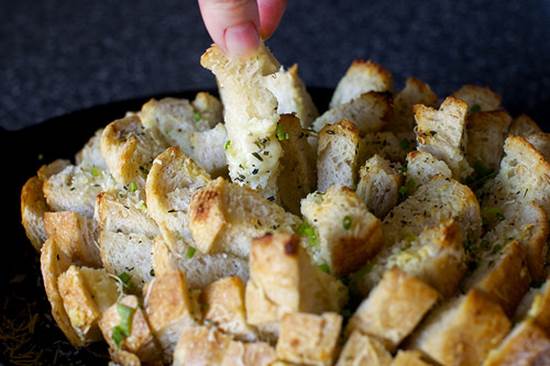 Get the recipe at smittenkitchen
5. Cheddar Bacon Ranch Pulls (aka: Crack Bread)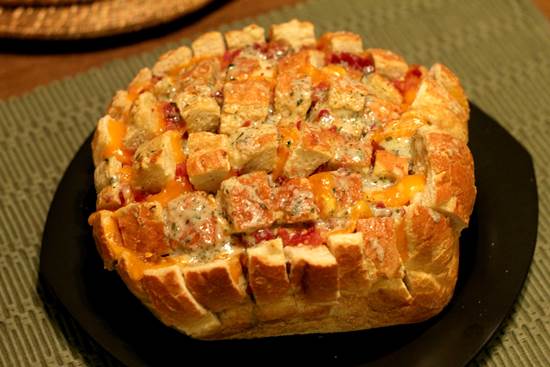 Get the recipe at normalcooking