How To DIY Repurpose an Old Dresser into a Bench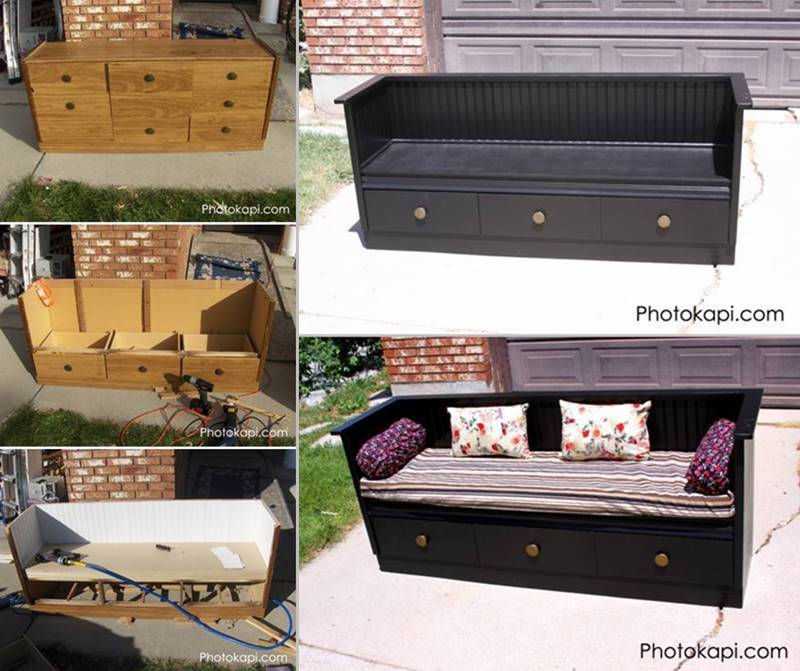 Thanks to the creativity and efforts of DIY enthusiasts, repurposing old furniture has become more and more popular because it's a nice way of recycling and a cheaper and doable way to own a new functional piece of furniture. If you have an old dresser that you don't need anymore, take a look at this fantastic repurposing project before you throw it. What a creative idea to upcycle this old dresser into a super cool bench! The finished bench just looks fabulous and is perfect to fit in the hallway or your room.
Be sure to check out the detailed tutorial on this project…
Photokapi – Old Dresser To a Bench Upcycle
The following is another creative idea to repurpose an old dresser into a succulent planter.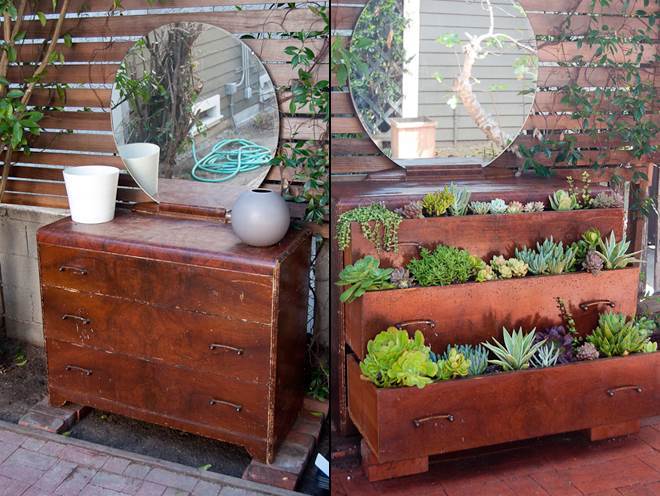 DIY Repurpose an Old Dresser into Succulent Planter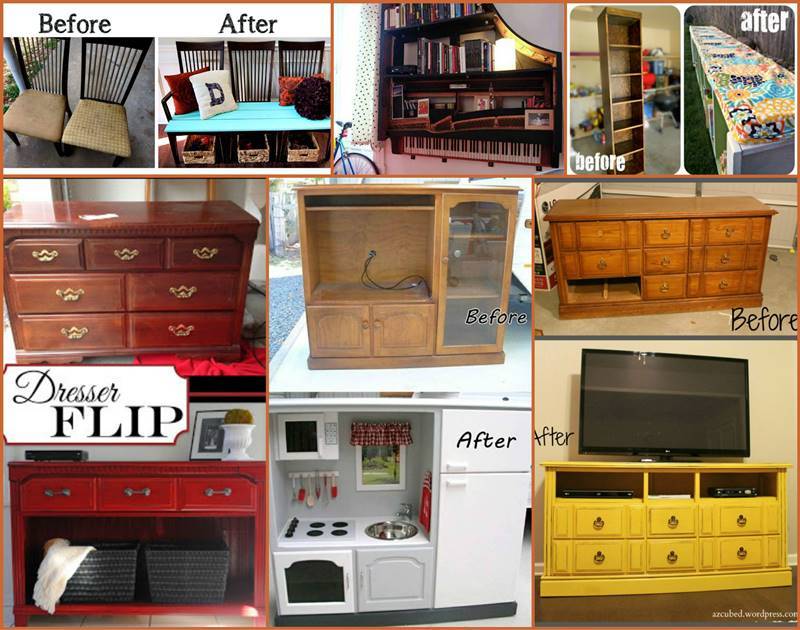 20+ DIY Projects to Repurpose Old Furniture