How to DIY Repurpose an Old Door into a Corner Door Shelf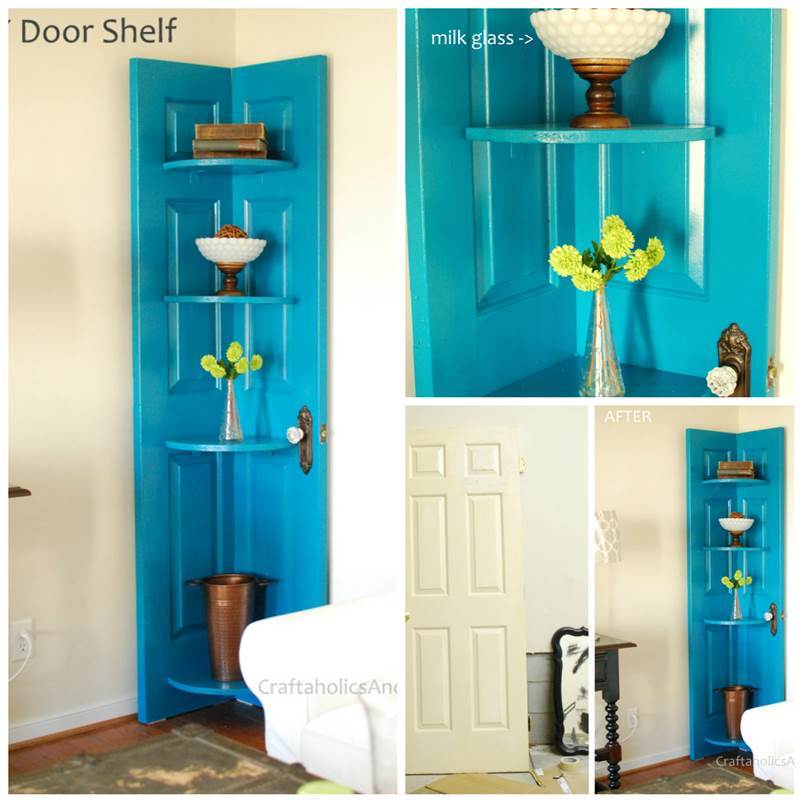 It's always nice to repurpose something that you are going to discard and turn it into something useful, such as a practical piece of furniture. If you have an old door, you can repurpose it into a picture frame and coat hanger for your hallway or make an entry bench. 
I am excited to feature another upcycle project to make a cool corner shelf from an old door. Isn't that awesome? This door shelf has a nice design that not only provides you with a space for your stuffs but is also a sweet accent in your living room with its bright color. It would easily cost a hundred bucks to purchase a new one like this. But with an old door, some pieces of wood and some carpenter skills, now you can make this gorgeous piece of furniture yourself. It fits perfectly in your living room, dining room or kitchen.
Check out the full tutorial here…
Craftaholics Anonymous – DIY Door Shelf Tutorial