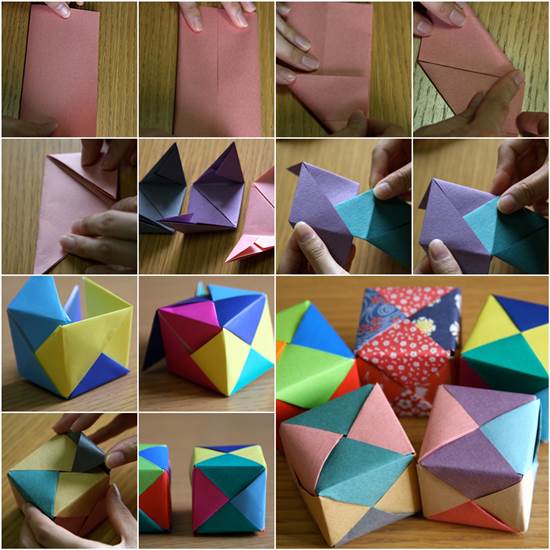 Here is a nice tutorial on how to make Origami cubes. They are so cute and assemble like a puzzle. It's a fun project that you and your kids can work together. I am sure they will love playing with these colorful Origami cubes, which are lightweight and great for stacking or tossing. You can even put some candies or other small gifts inside for a little surprise! Happy crafting!
Here are the things you may need:
Origami paper of various colors: each cube requires 6 pieces
some patience 🙂
For more photos and written instructions, please head over to origami mommy.
You may also watch the YouTube video for the step by step instructions…