How to DIY Lovely Beehive and Bees Decoration from Toilet Paper Rolls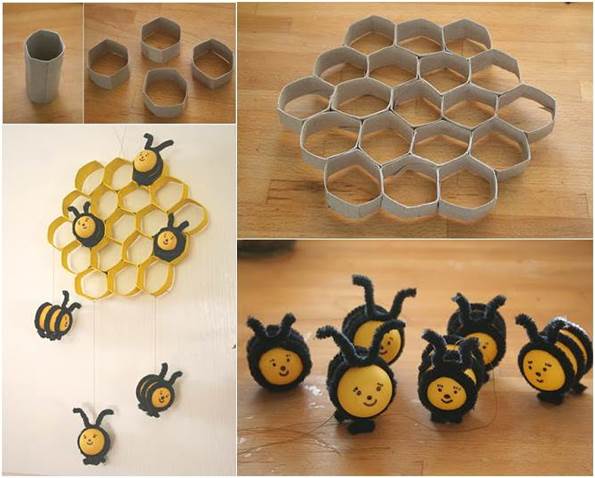 Here is a super cute idea to make a lovely piece of beehive and bees decor for your home. The beehive is made of toilet paper rolls, which are cut and pasted in hexagon shape to resemble the real beehive. Isn't that smart? And the little bees are made of yellow kinder surprise eggs wrapped with black pipe cleaners to mimic the antennae of the bees. They are so cute! You can hang this lovely decor on the wall, over the window or outside for decoration. It's also a fun craft to work with kids. They will love creating these super cute bees in beehive with their own hand. Happy crafting!
Here are the things you will need:
Toilet paper rolls;
Yellow kinder surprise egg;
Black pipe cleaner;
Wire;
Hot glue gun;
Black marker;
Yellow acrylic paint.

Please click the link below for the tutorial in translated version…
You may also like this beautiful Toilet Paper Roll Flower Wall Art.