How to DIY Easy Swirly Paper Flower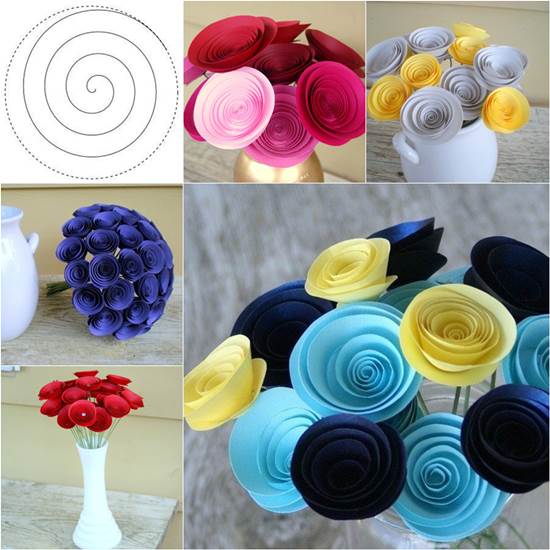 I came across these beautiful swirly paper flower bouquets at the Etsy shop FlowerThyme. They are perfect for interior decoration, anniversary gift and bridal bouquet.

If you want to make a sweet swirly paper flower like this, you can try this quick and easy way.
Things you will need:
Colored card stock;
Template;
Scissors;
Glue;
Ornaments (optional)
Instructions:
Print or draw out the template.
Cut out the template along the solid line.
Roll the template starting from the inner point.
Adjust the layers of paper to make it look perfect.
Use glue to secure the petal in place.
The following is a similar project to make beautiful paper rose by rolling a flower template. Enjoy!