How to DIY Crepe Paper Chocolate Sunflower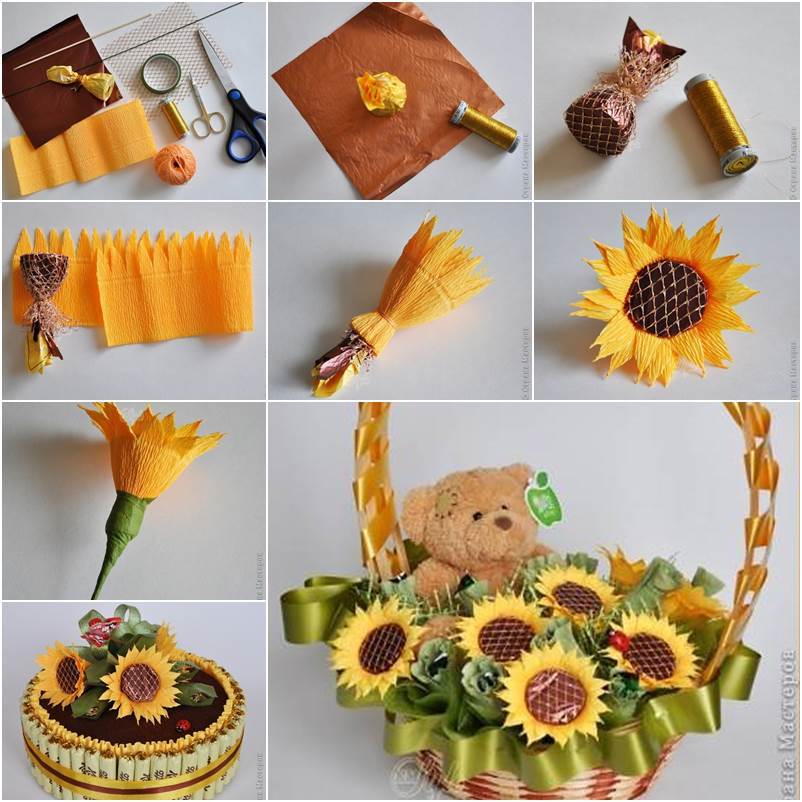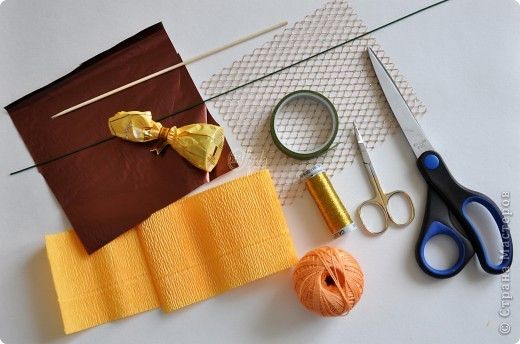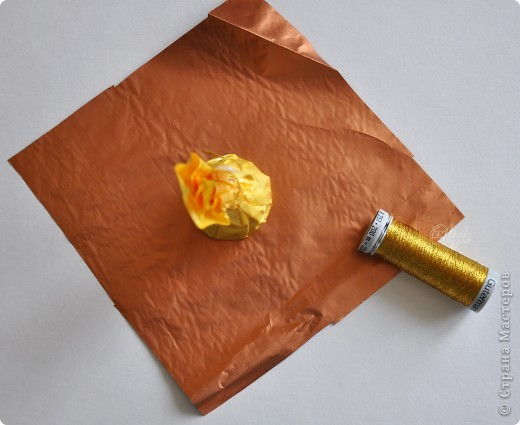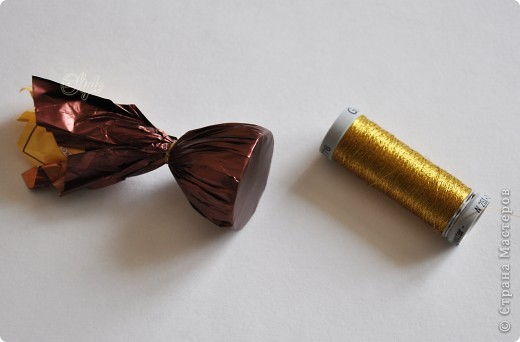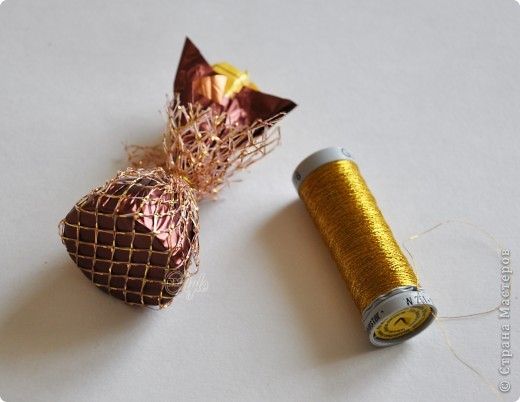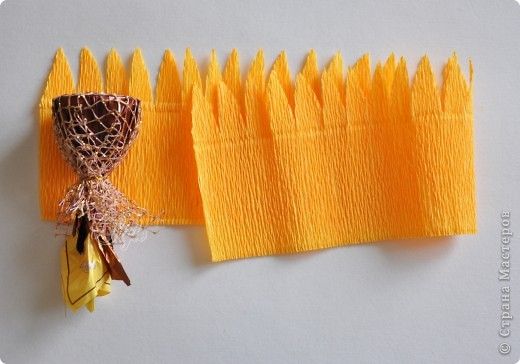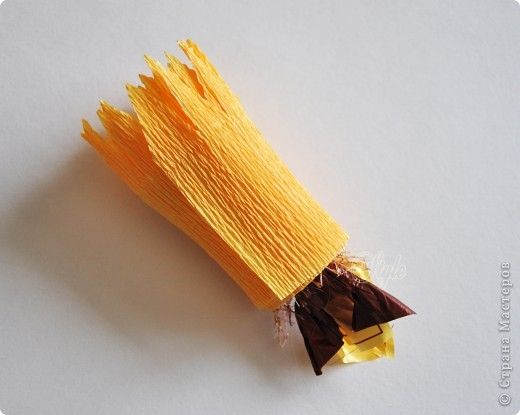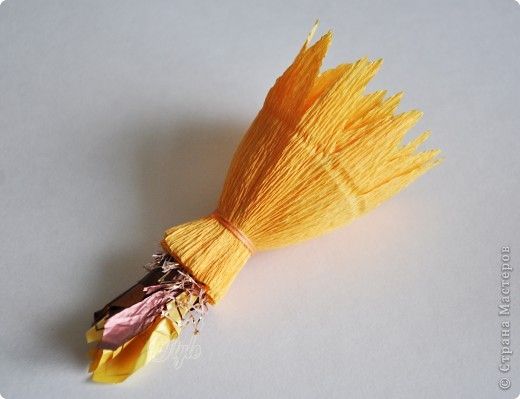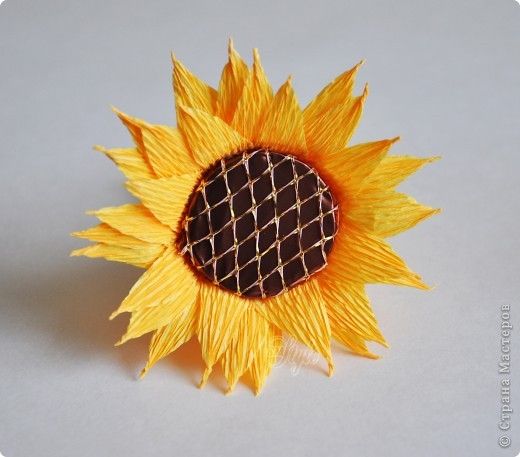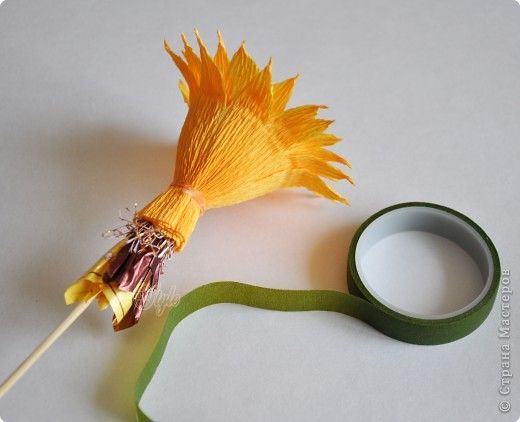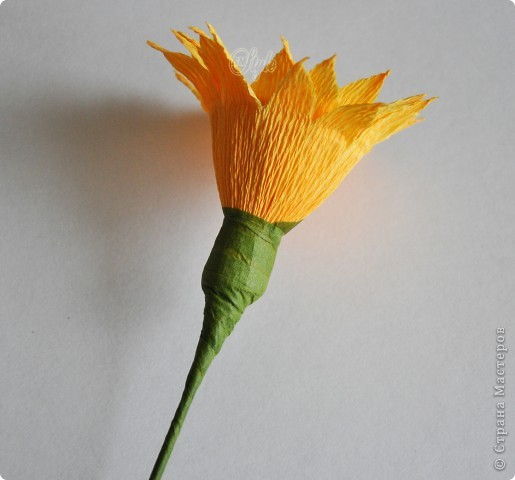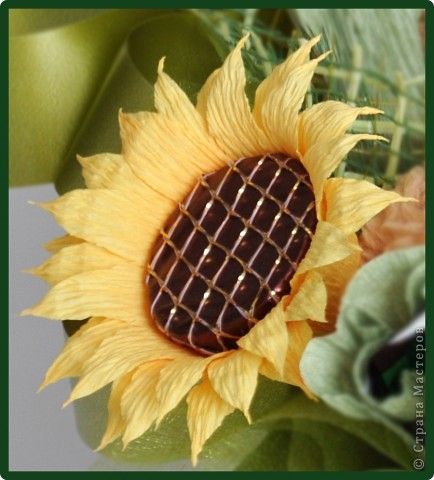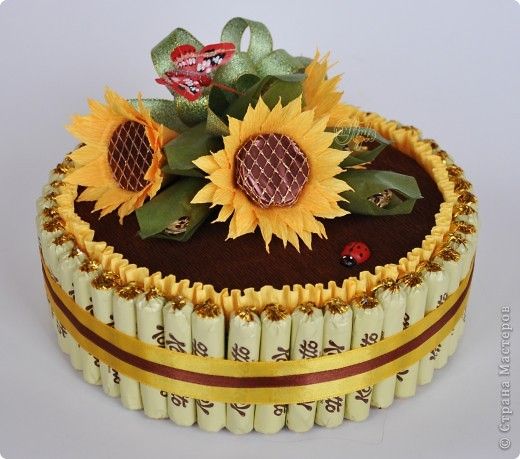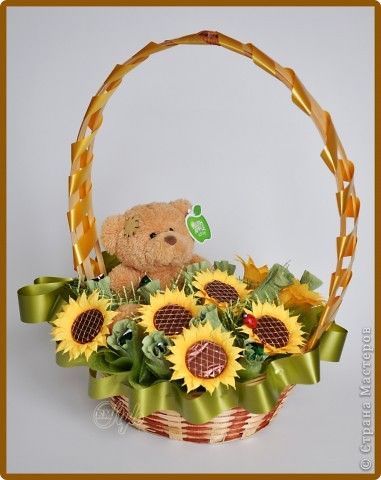 Flowers and chocolates are two common choices for gifts. Then why not combine these two awesome things and make something even more awesome? Here is a nice DIY project to make crepe paper chocolate sunflower. It looks so real and beautiful! You can use it to make a pretty flower basket to send as gift for Mothers' Day, Teacher's day or any other occasions. It's also a nice ornament for other crafts projects to make beautiful home decor. Happy crafting!
Materials:
Crepe paper;

Chocolates;

Polysilk;

Floral mesh;

Scissors;

Glue;

Wooden skewers;

Thread;

Floral tape.
Instructions:
Cut the polysilk in a square of 12 x 12 cm, wrap one chocolate and tie with thread.

Cut the flower mesh in the same way, wrap and tie again.

Cut the yellow crepe paper into a strip with length about 8-9 cm, the width depending on the size of the chocolate.

Cute fringes about one third of the width of the strip.

Wrap the chocolate with crepe paper strip, apply glue and tie with thread.

Twist the petals out and straighten. 

Insert the wooden skewer and wrap with floral tape.