How to DIY Adorable Sock Puppy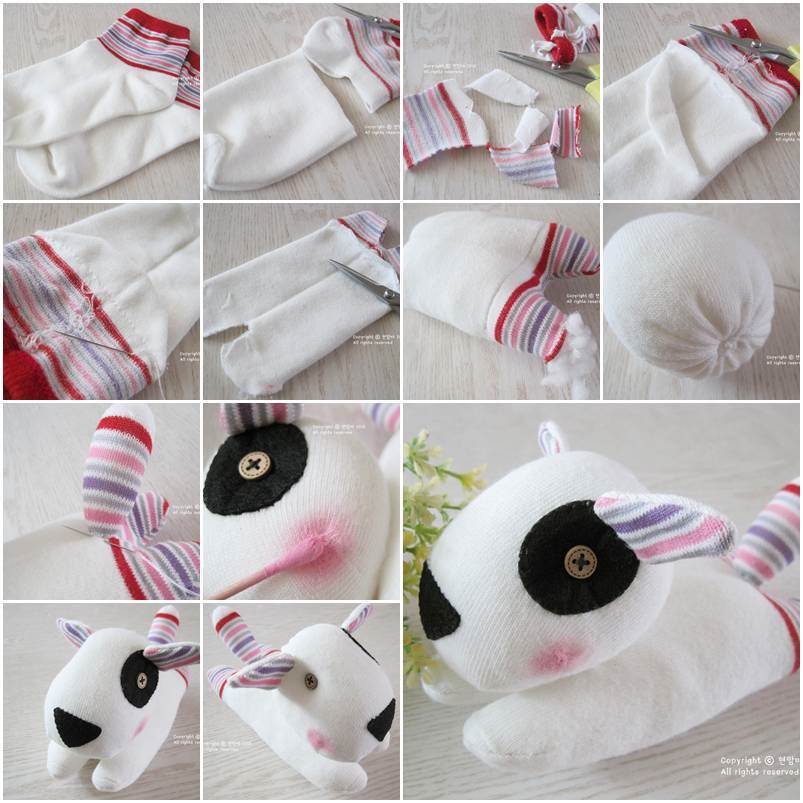 Making some sock dolls are so fun. I have posted DIY projects to make sock bunny, sock owl and sock piglet. Now let's make a sock puppy! Isn't that adorable? It's so soft and comfortable for the little hands, a perfect gift for your little ones! You can use old socks or socks that are missing the other half, which is a nice way of recycling. Let's get crafting!
Here are the supplies you may need:
A pair of socks;
Polyester filling;
Needle and thread;
Scissors;
Felt;
Buttons;
Pink paint;
Cotton swab.