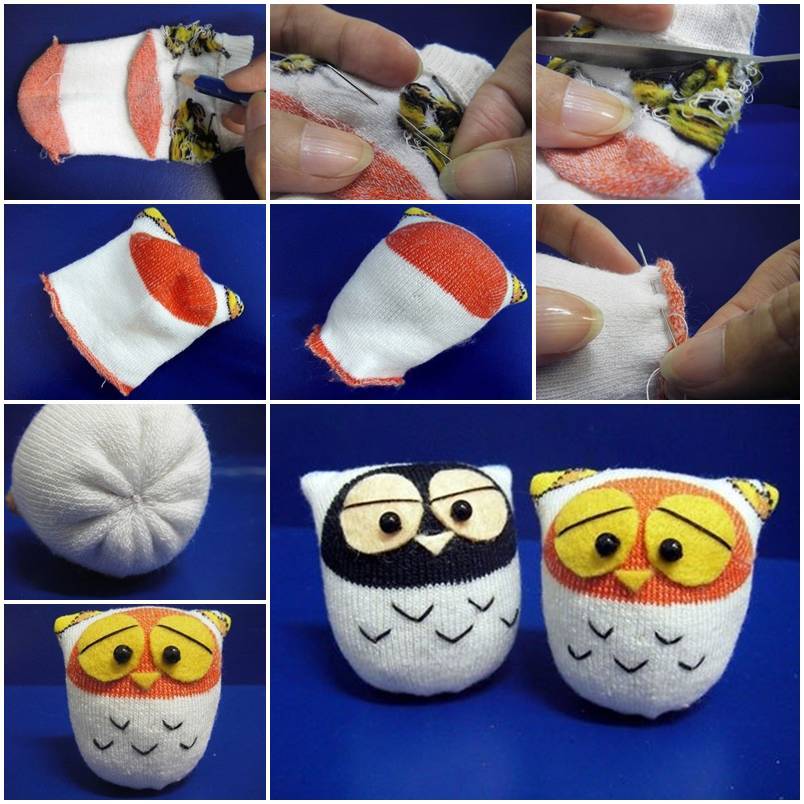 If you have some old baby socks that you want to discard, save them for making some sock dolls. Sock animals are just fabulous and the process of making them is so much fun. Be sure to check out all the sock animal projects on my site HERE.
Here is another DIY project to make a sock owl. It has the cutest little face. It is soft and comfortable for your baby's little hands, a perfect gift for your little one! Next time you need a special handmade gift for a baby shower or if you just want to give your little one something special, definitely try making this adorable sock owl. Happy crafting!
Here are the things you may need:
Old socks;
Polyester or cotton fillings;

Needle

and thread;
Scissors;
Tweezers;
Buttons;
Beads;
Pencil.

You may also like this adorable sock dragon.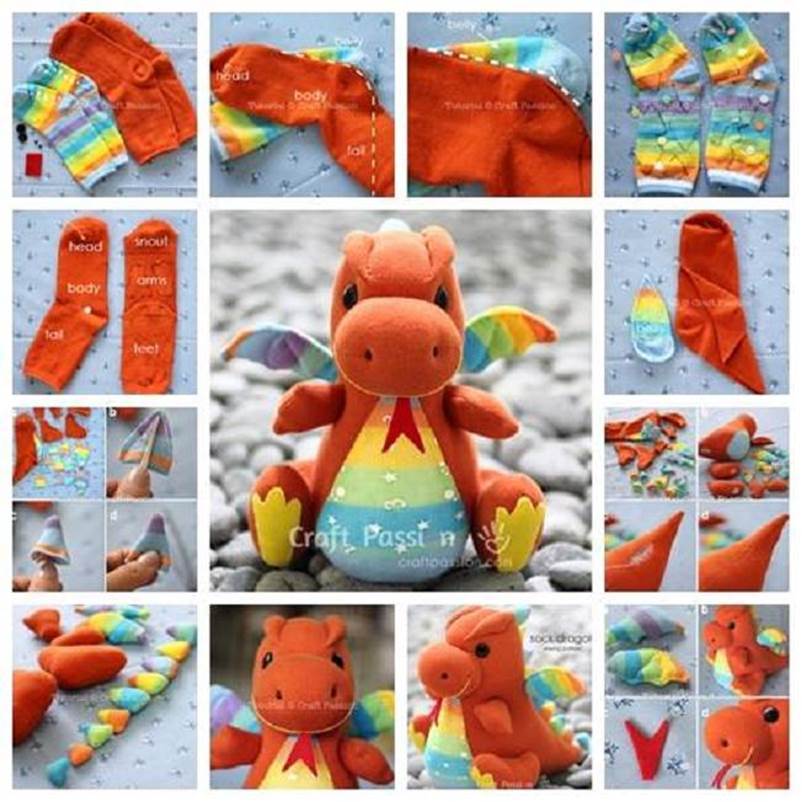 Click here for DIY Adorable Sock Dragon