How to DIY 3D Gift Box Pop-up Card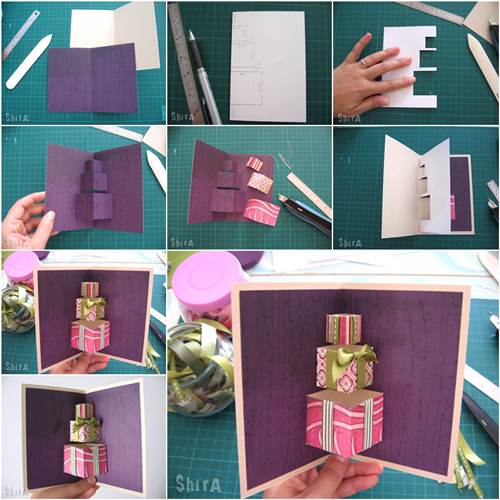 Here is a nice tutorial on how to DIY a 3D gift box pop-up card. It's so adorable and simple! It's probably one of the easiest DIY cards you can make. You can use your favorite colors of cover paper and ornaments to create your own designs. Write your blessings on the card and send it to your family and friends as a nice little handmade gift 🙂 I am sure they will love it!
Here are the materials and tools you may need:
Cardstock paper;
Patterned paper for cover;
Ribbon;
Scissors;
Ruler;
Office knife.

Please head over to ShirA's blog for the step by step tutorial. Here's the link…
You may also like this basket of flowers greeting card.