DIY Woven Paper Easter Tray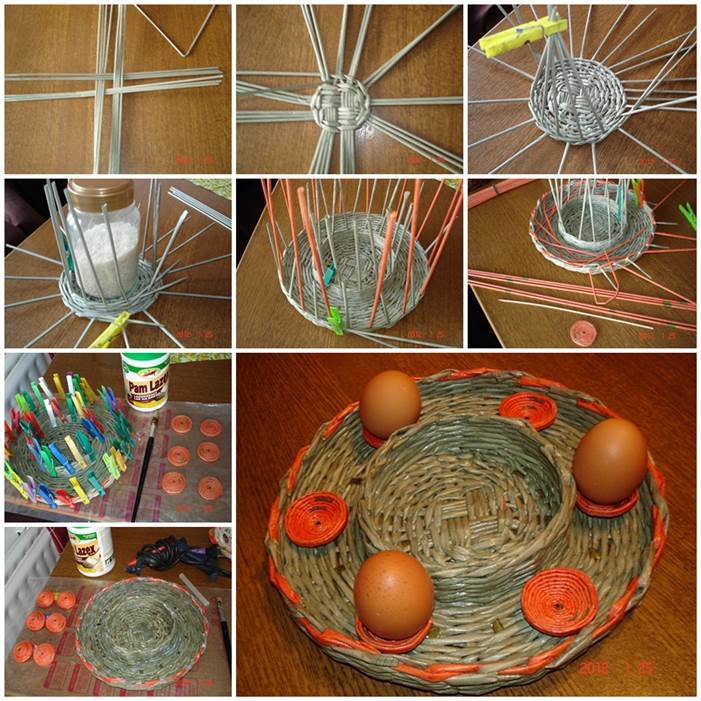 Easter is around the corner. You might have already made some Easter eggs for decoration. Let's make a beautiful woven paper tray to put those eggs. Here is a nice DIY project to make a woven paper Easter tray out of old newspaper. It's a good idea to add the egg stands in the tray so that eggs can be placed nicely and securely. You can paint the newspaper tubes in your favorite color to match the holiday. Apply at least two layers of paint because paints help to strength the newspaper tubes and protect them from moisture. With decorated eggs in it, this woven paper tray is definitely a nice table decor for Easter. Happy Easter crafting!
Here are the things you will need:
Old newspaper;
A glass jar;
Hot glue gun;
Paint;
Brush;
Clothespins.