DIY Styrofoam Rose Ball Ornament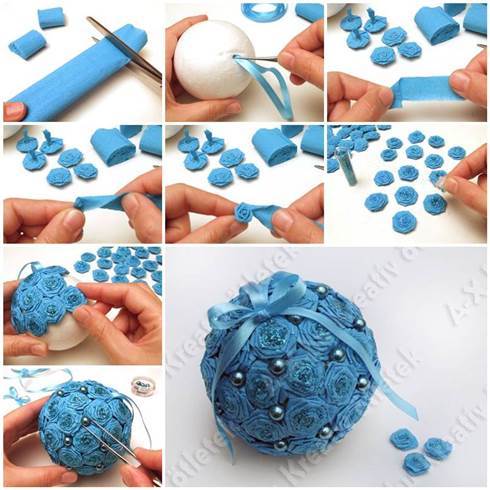 Here is a nice DIY project to make a Styrofoam rose ball ornament. It looks so beautiful! It's great for Christmas decoration. You can either put it in a a glass bowl to decorate your table, or hang it to decorate the room. You can choose other colors and ornaments to create your own design of the rose ball. Enjoy!
Here are the things you may need:
Styrofoam ball;
Ribbon;
Crepe paper;
Scissors;
Glitter;
Beads;
Hot glue gun;
Needle.