DIY Plastic Bottle Water Lily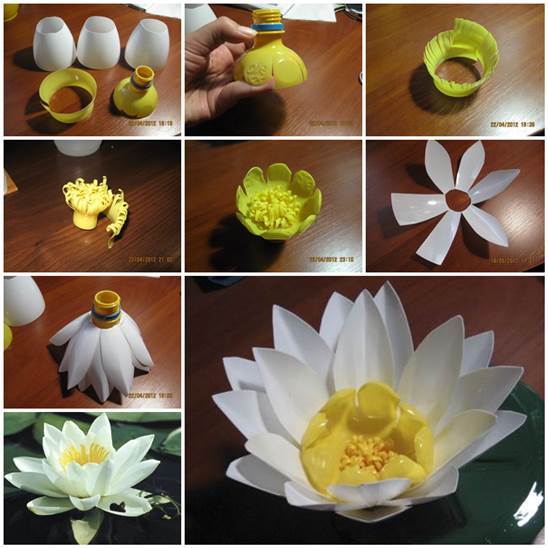 There are many ways to re-purpose plastic bottles into some beautiful crafts, which is a nice way to recycle plastic bottles. Sometimes these crafts are so beautiful that can exceed your expectation. All you need is just some supplies, time, and fancy ideas. Here is a nice DIY project to make a beautiful water lily from plastic bottles. Isn't that cool? It's very easy to make. Let's give it a try!
In addition, here are some other creative DIY projects to re-purpose plastic bottles on my website. I hope they are inspirational to you for your next plastic bottle project. Have fun!