DIY Hanging Bedside Organizer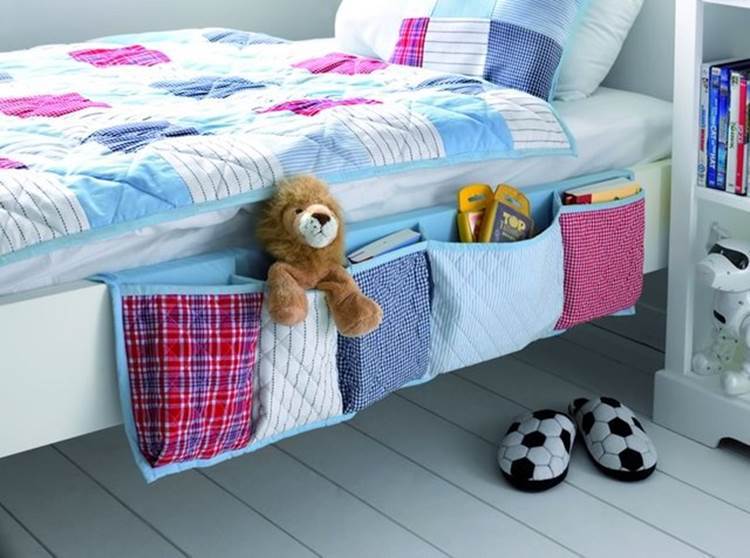 I saw this picture on Pinterest and really loved this nice hanging bedside organizer. My kids always have all kinds of things clustered on their beds, such as books, toys, stationery and so on. This hanging bedside organizer is exactly what I want for their beds. It slips between the mattress and box and hangs conveniently at the bedside, which is also a great space saver. With everything stored in those pockets, the bed will look neat and organized. You can customize the bedside organizer with materials and colors to match your bedroom decor.
After further searching on the web, I finally found a nice tutorial on how to make this hanging bedside organizer and it turned out pretty easy. Check out the tutorial in the following link…
My Poppet – Bedside Gadget Caddy and Organizer
If you like the idea of this hanging bedside organizer but don't have the time for DIY, you can get a similar one like this on Amazon.