DIY Floating Cup of Coffee Table Decor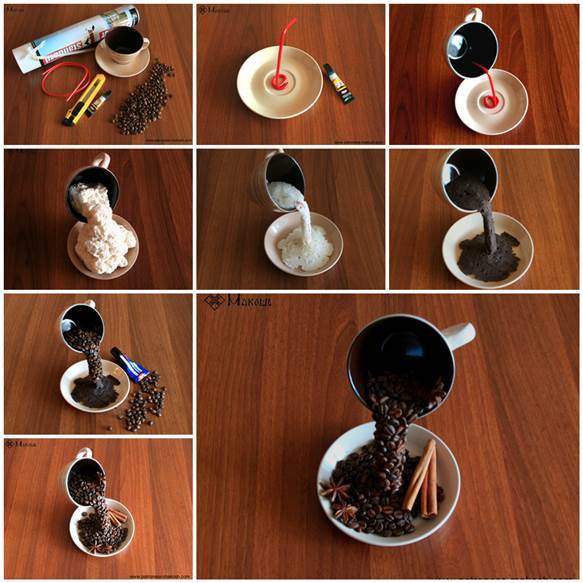 I came across this nice DIY project on a Russian website to make a unusual table decor from coffee beans. It is a floating cup over a saucer that looks as if it is pouring a cup of coffee. It looks very original and unusual! It is a nice decor on the coffee table. It also makes a great gift for someone who loves coffee.
If you are interested in how to make this unique piece of craft, continue to read the full tutorial in the following link (translated version)…
The following is a similar project which involves using the molded cup made from old newspaper instead of real cup.