DIY Easy Paper Cut Snowflake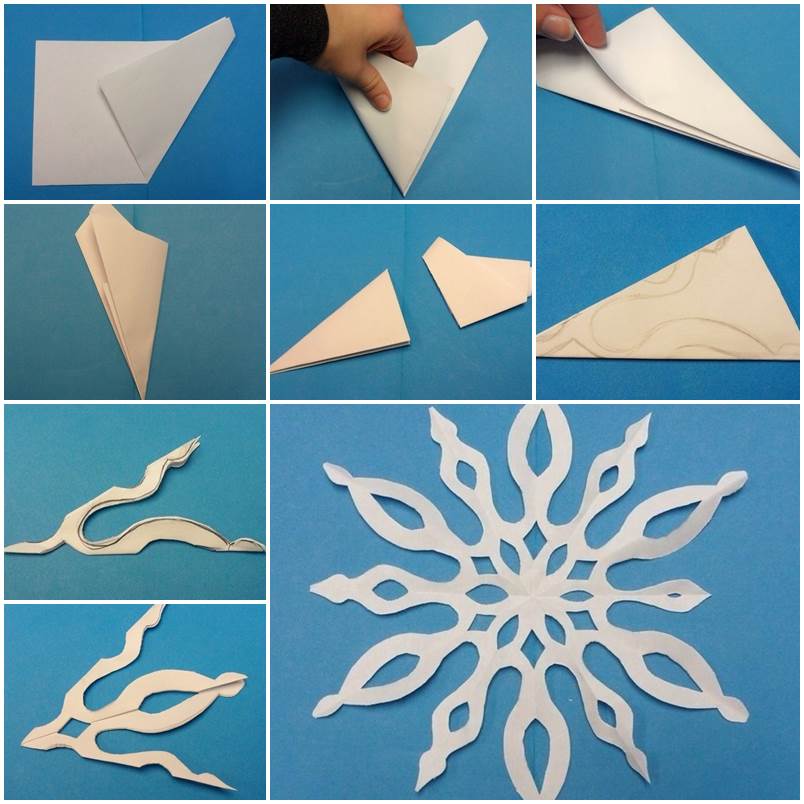 Here's a nice step by step tutorial to show you how to cut a paper snowflake. As impressive as this paper snowflake can look, it is super easy and fun to make. You can spend some quality time with your kids cutting out dozens of these paper snowflakes. You can either glue these paper snowflakes on the windows, or hanging them in the air with threads. They are such nice decorations on snowy days. Let's practice! Don't worry if your snowflakes aren't exactly the same because no two snowflakes are ever alike. Enjoy!

You may also check out this paper snowflake tutorial on YouTube.
The followings are more snowflake templates for you.