DIY Easter Egg Basket from Thread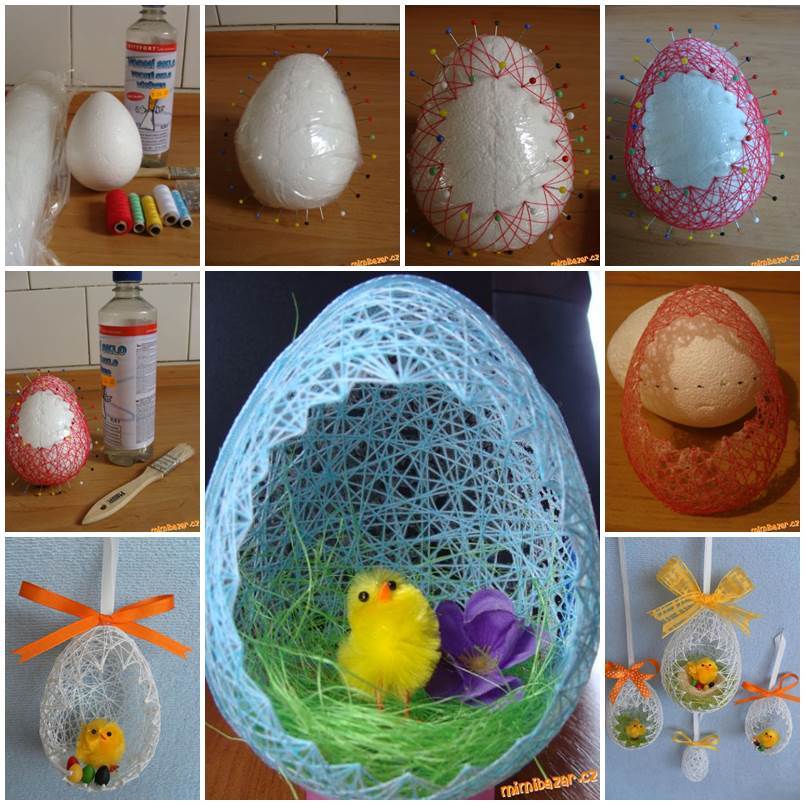 Easter is coming! Have you started to make some Easter decorations for your home?  Here is a super cute idea to make an egg shaped basket from thread. Instead of using a balloon as the mold, it uses an egg shaped Styrofoam ball. You may use different colors of threads to make colorful baskets. Hang the baskets or just place them on the table and decorate with cute Easter chick toys and colored eggs. They will be a lovely addition to your Easter decoration. Happy Easter crafting!
Here are the supplies you may need:
Plastic wrap;
Crochet thread;
Brush;
Scissors;
Glass cup;
Ornaments: satin ribbon, Easter toys, candies, flowers etc.
Instructions:
1. Get all the supplies ready.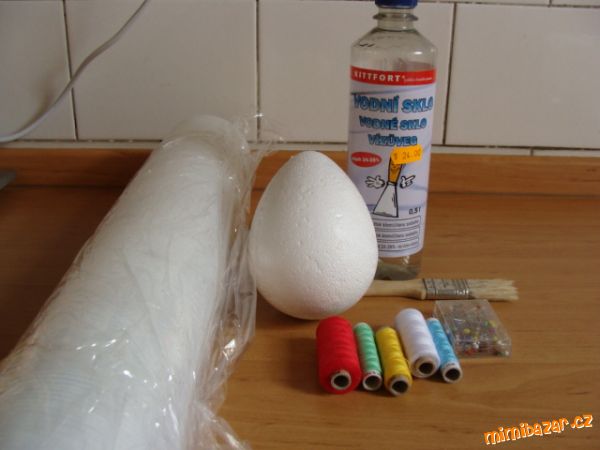 2. Wrap the Styrofoam egg with plastic wrap. Start pinning the pins on the Styrofoam egg from the highest point to the lowest point. Make sure the pins are equally spaced.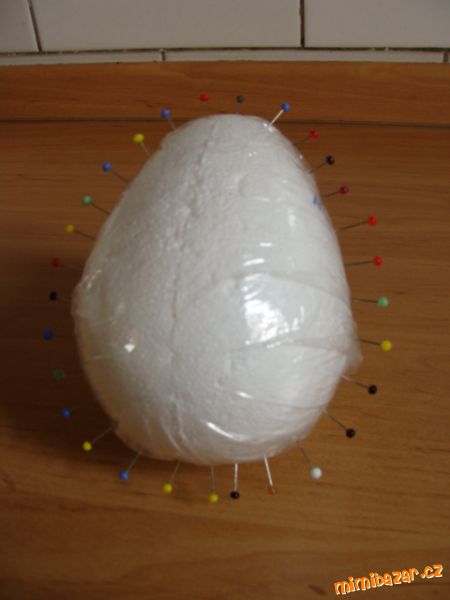 3. Pin another round of pins at the front of the Styrofoam egg so that it looks like a small window.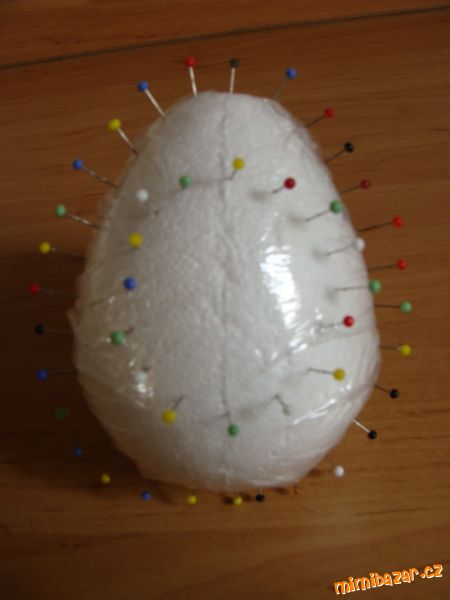 4. Wrap the thread around the pins, leaving the window area unwrapped.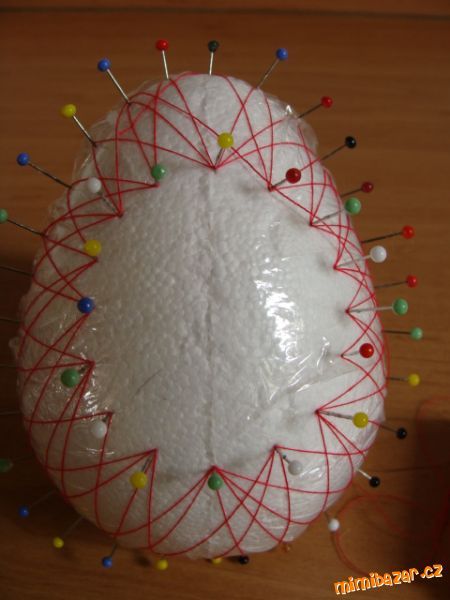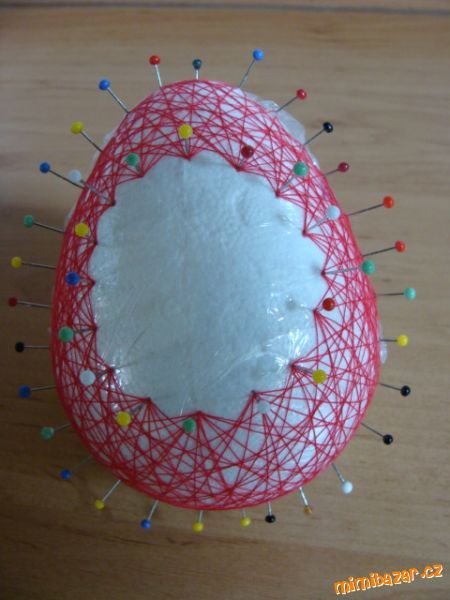 5. Use a brush to apply fabric stiffener on the thread.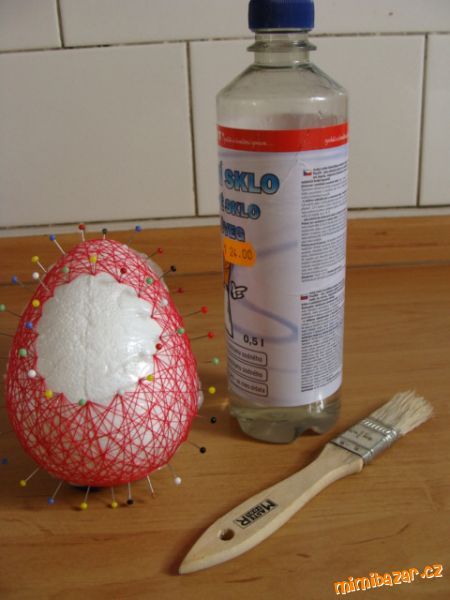 6. Set the egg aside on a glass cup and wait for the thread to dry.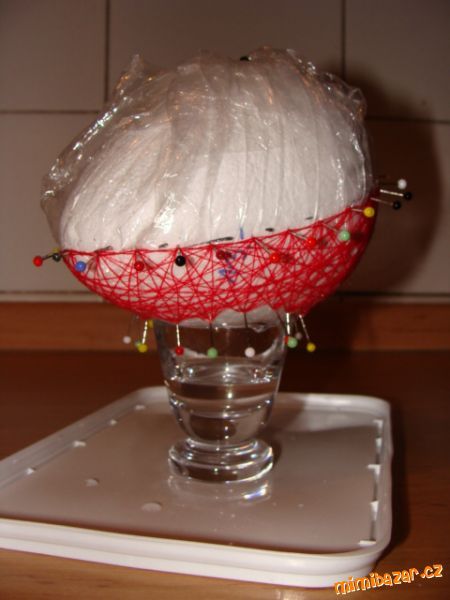 7. When the thread is completely dry, remove the pins and carefully separate the plastic wrap from the thread.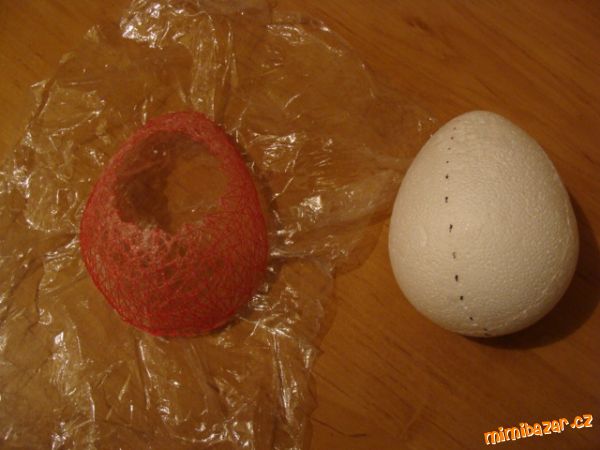 8. Now you have the first open half for the basket. To make the other half of the basket (without the window), just repeat the previous steps without leaving on opening on the surface of the egg.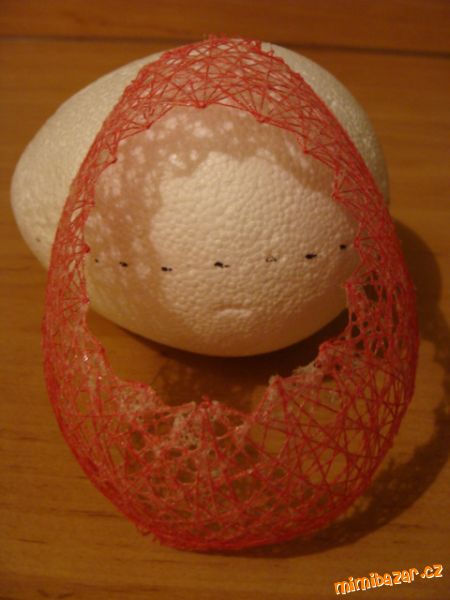 9. Use glue to combine the two halves together to form an egg. Glue satin ribbon around the egg. Place ornaments such as chick toys and flowers inside. Tie a ribbon bow on the top. This pretty Easter egg basket is ready. Enjoy!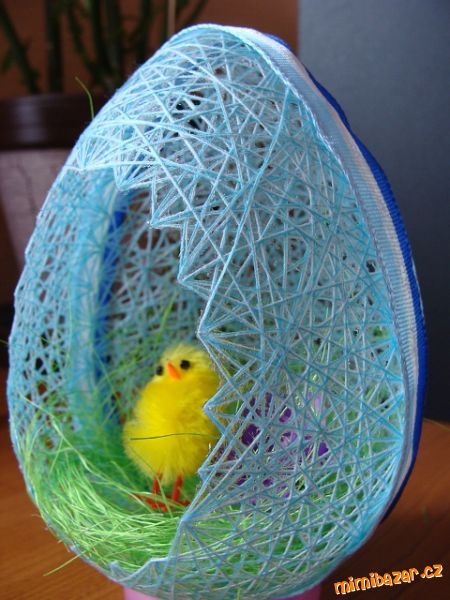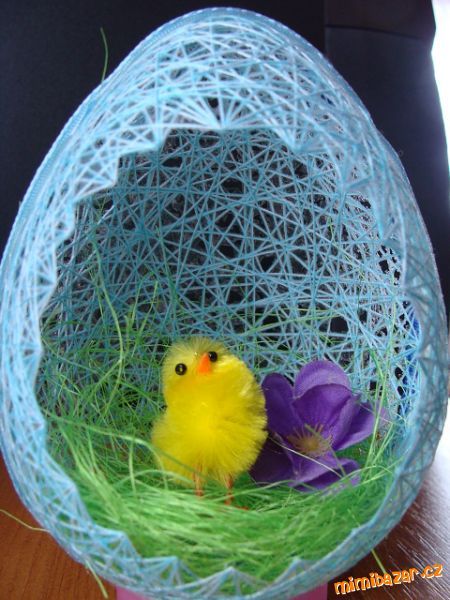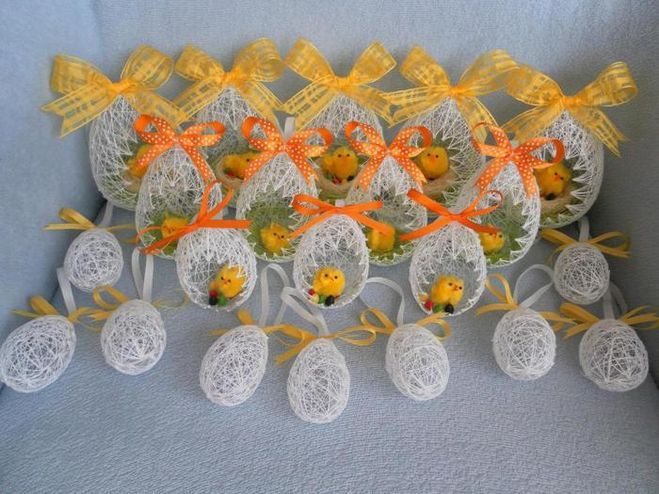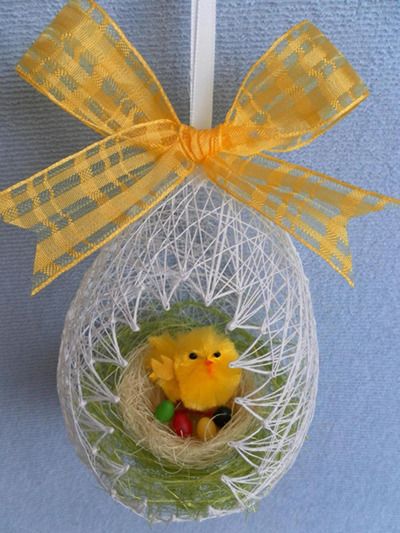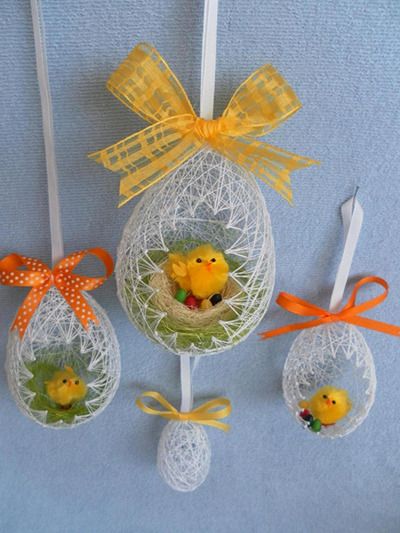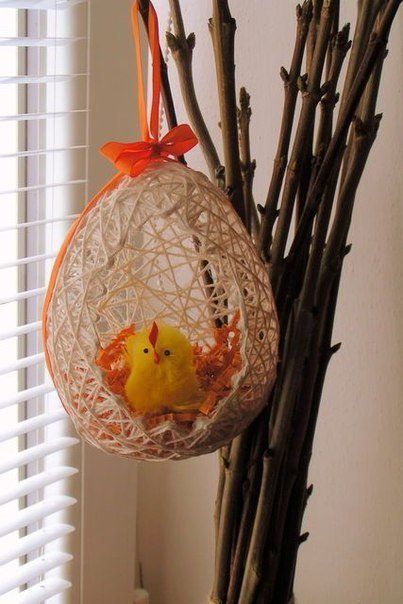 The following is a similar project to make an egg shaped Easter basket using thread or string. Happy Easter crafting!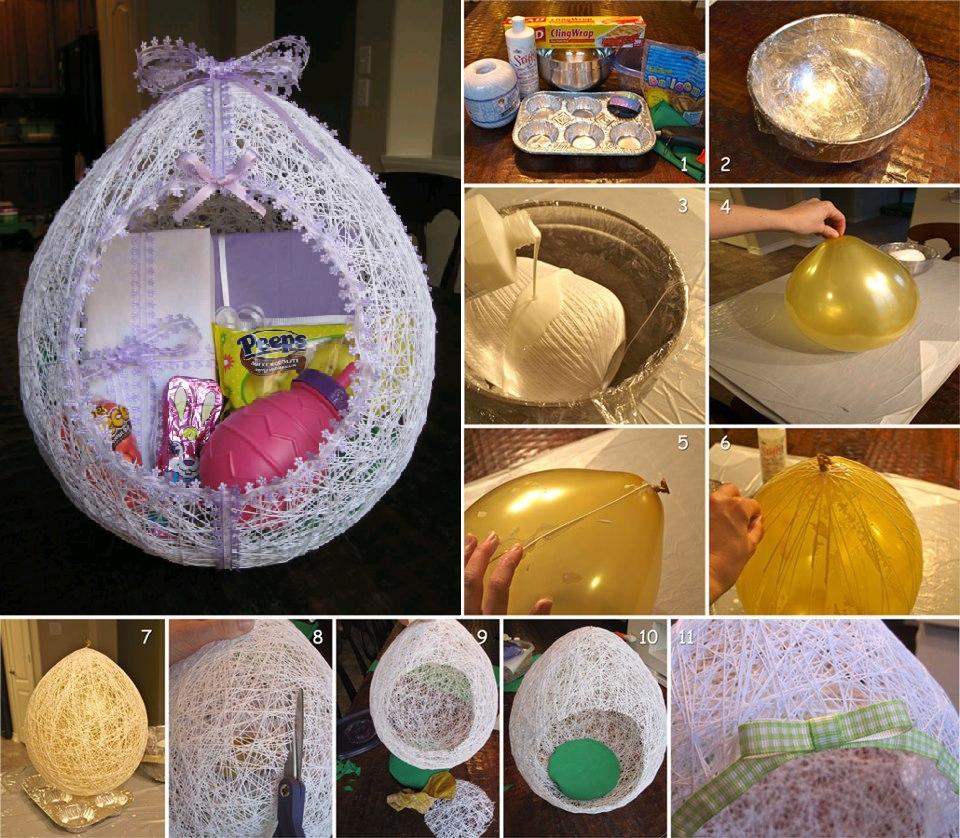 Click here for DIY Egg Shaped Easter Basket From String