DIY Cute Egg Shaped Easter Chicks from Thread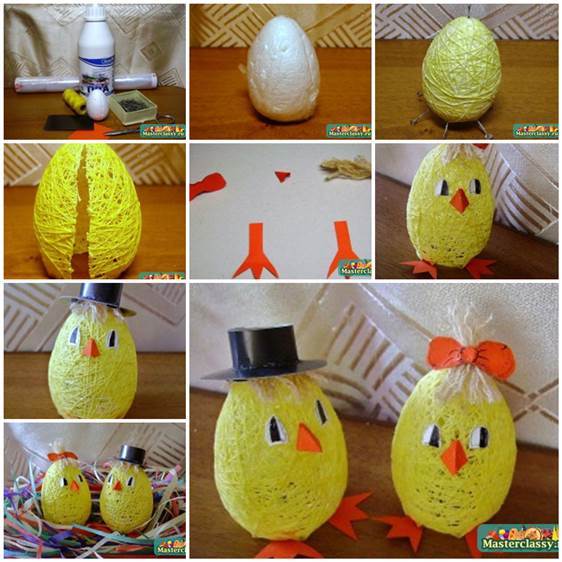 Easter is coming! Let's make some nice gifts for the little ones 🙂 Here is a fun DIY project to make some cute egg shaped Easter chicks from thread. Wow, they are so lovely! I have featured a similar project to make an Easter egg basket before. If you are interested in it, here's the link. Both of these projects use an egg shaped polyethylene foam as the base to twine the thread on. Apply some glue on the thread to make it firmer to stay in shape. When the glue is dry, cut out the thread to take out the foam and you are ready to decorate it into a funny chick. It is simple to make and you can work on it with your kids. I am sure they will love these cute egg shaped chicks made with their own hands. They are great for Easter decoration too!
Here are the things you'll need:
Plastic wrap;
Pins;
Thread;
Liquid glass glue;
Egg shaped foam;
Paper for decoration.

source: masterclassy.ru
You may also like this egg shaped Easter basket from string.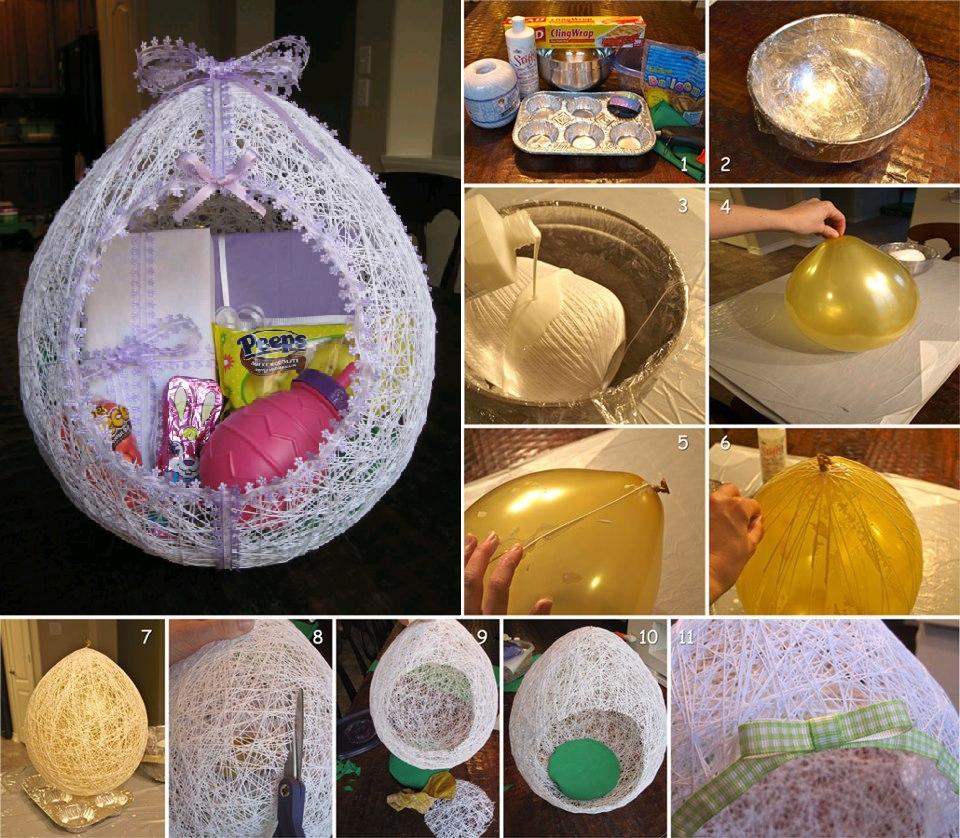 Click here for DIY Egg Shaped Easter Basket From String