DIY Crepe Paper Carnation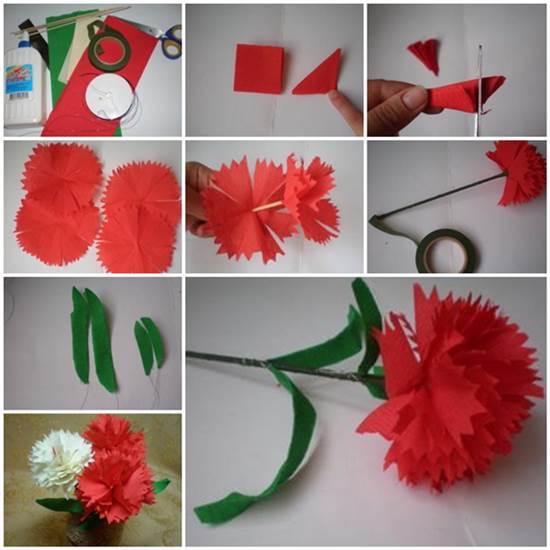 Crepe paper flowers look like natural flowers but last longer and won't wilt or droop. That's why they are very popular for home or party decorations. You can also make different variety of crepe paper flowers to match the style of your party at any seasons. For example, you can make a crepe paper carnation for Mother's Day. Here is a step by step guild to make crepe paper carnations. They look so beautiful and fresh! They are very easy to make. You can try different colors of crepe paper to make your own designs. Happy crafting!
Here are the things you may need:
Crepe paper with green, red, white colors, or your desired colors;
Floral tape;
Wooden skewers;
Wire;
Scissors;
Glue.

You may also like these beautiful crepe paper roses.