DIY Chocolate Snowdrops Bouquet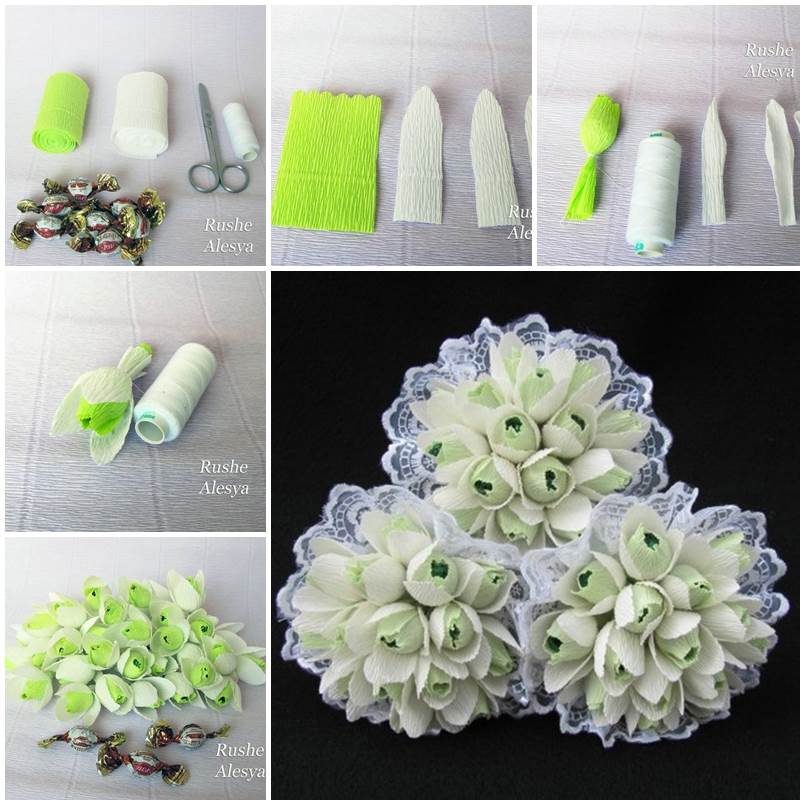 Flowers and chocolates are two common choices for gifts. Then why not combine these two awesome things and make something even more awesome? Here is a fun DIY project to make a chocolate snowdrops bouquet. Isn't that gorgeous? It's very easy to make and all you need to do is just cutting the petals and wrapping the chocolates with thread. Since Mother's Day is less than a month away, this beautiful chocolate snowdrops bouquet comes in handy as a nice gift ideas. You can also make it as table centerpiece for wedding, or as gifts for Valentine's Day, Teacher's day and other occasions. It makes a nice home decor too!
To make this beautiful chocolate snowdrops bouquet, you may need:
Crepe paper: green and white;
Chocolates;
Scissors;
Thread;
Lace.
photo source: liveinternet.ru