DIY Cardboard Play Table for Kids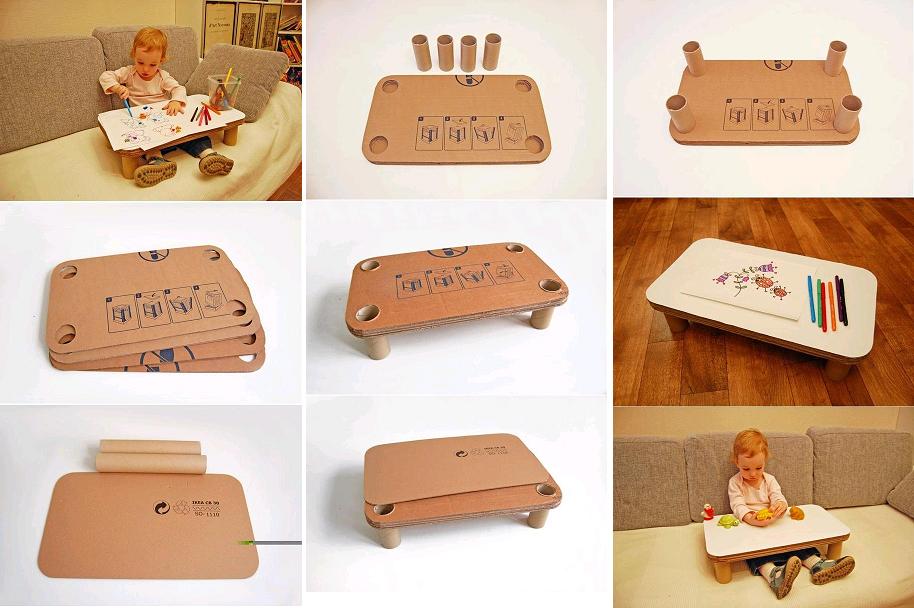 Have some extra cardboard boxes lying around your house? Instead of dumping them in the recycle bin, why not make something useful for your kids? Here is a nice DIY project to make a play table for kids using simple cardboard scraps and toilet paper rolls. It's light-weight, portable and great for little kids. Your little ones can write, paint, play play-doh and do all their favorite table activities on this play table, while sitting comfortably on the sofa. It also keeps the sofa clean. It's a really simple but practical piece of furniture that you can make for your little ones. The best part? It's made from cardboard and doesn't cost you anything! Let's try it!

Find the detailed instructions at playandgrow.blogspot.com (translated version)
You may also like this easy DIY LEGO table for kids.