DIY Cake Shaped Gift Boxes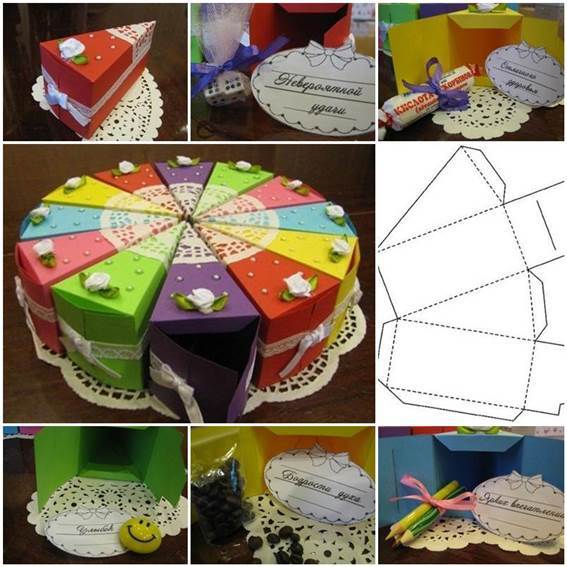 If you are looking for creative ideas for a birthday party, then this is the one for you. This is not a regular cake. It's a cake that's made up of gift boxes. What a creative idea to create such beautiful gift boxes and arrange them like a cake! You can put any small gifts in each of the gift box, such as candies, chocolates, stationery, toys, greeting cards and even money! It's great for kids' party where each slice of the cake can be a goodie bag. It's also great for family holiday party where everyone gets a lucky draw for their holiday gift. Have fun!
Here are the things you may need:
Cardstock paper with various colors;
Gift box template;
Glue;
Scissors;
Ornaments: ribbon bows, ribbon flowers, lace, beads, buttons etc.

You may also like this beautiful 3 tier cake shaped gift box.