DIY Beautiful Satin Ribbon Rosette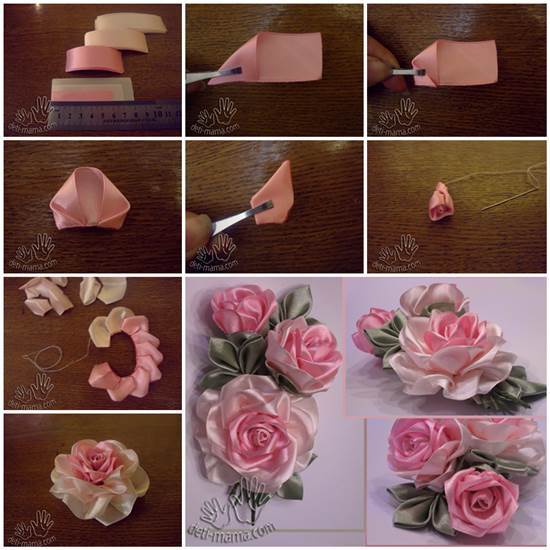 There are many creative ways to make a beautiful fabric flower. I have featured a couple of these projects on my site. If you are interested, you can search for them using the keyword "ribbon". Today I am excited to feature another nice project to make beautiful satin ribbon rosette. A rosette is a round, stylized flower design, used extensively in sculptural objects from antiquity. With just a little bit of cutting, rolling and sewing, you can make this beautiful satin ribbon rosette. You can use it as ornament on bags, hats, clothing, shoes, or as a hair accessory. You an sew it on a pin and make it a brooch. I'm sure you can come up with even more ideas how to use it. Enjoy!
Here are the things you may need:
Satin ribbons;
Needle and thread;
Scissors;
Glue;
Tweezers;
Ruler.

source: deti-mama.com
You may also like this Pretty Chiffon Ribbon Rosette.