How to DIY Pretty Chiffon Ribbon Rosette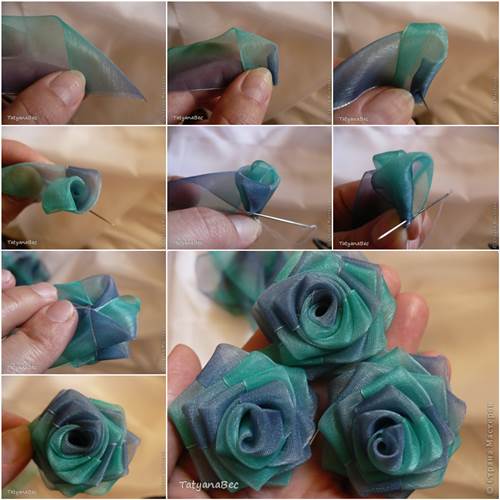 There are many creative ways to sew beautiful fabric flowers. I have featured quite a lot on my site. If you are interested, you can search for them using the key word "ribbon". Here is another DIY tutorial to show you how to make chiffon ribbon rosettes. They are so pretty! You can use them for brooches, hair accessories, ornaments on bags, clothes, cushions, belts, shoes and so on. Let's get crafting!
Here are the supplies and tools you may need:
Chiffon ribbon;
Thread;
Needle;
Scissors;
Tweezers.