DIY Adorable Knitted Baby Booties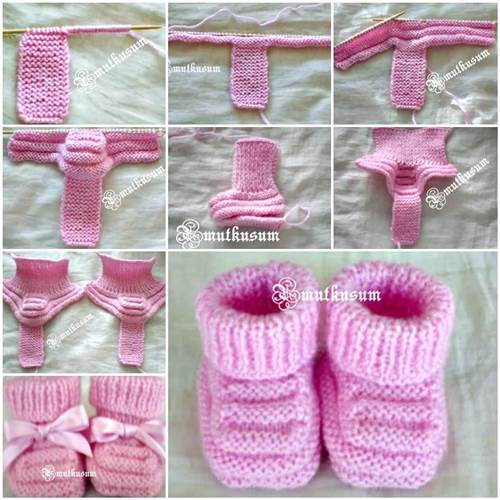 Handmade baby booties for baby gifts are easier than you think. You can create a nice one with needles and some yarn! If you know the basics of knitting, here is a pictured tutorial for you to make a pair of cute baby booties.

I discovered this project over at a Turkish website (source). Unfortunately, there is no written tutorial or pattern for these cute baby booties. But you get the idea! Basically, you'll need to knit two pieces of "T" shapes, which are then folded and sewn into booties.They are so warm and comfortable for babies' little feet. Let's give it a try!
The followings are more DIY ideas for you to make a cute pair knitted baby booties. Enjoy!