Creative Ideas – Nostalgia Electrics 3-in-1 Breakfast Station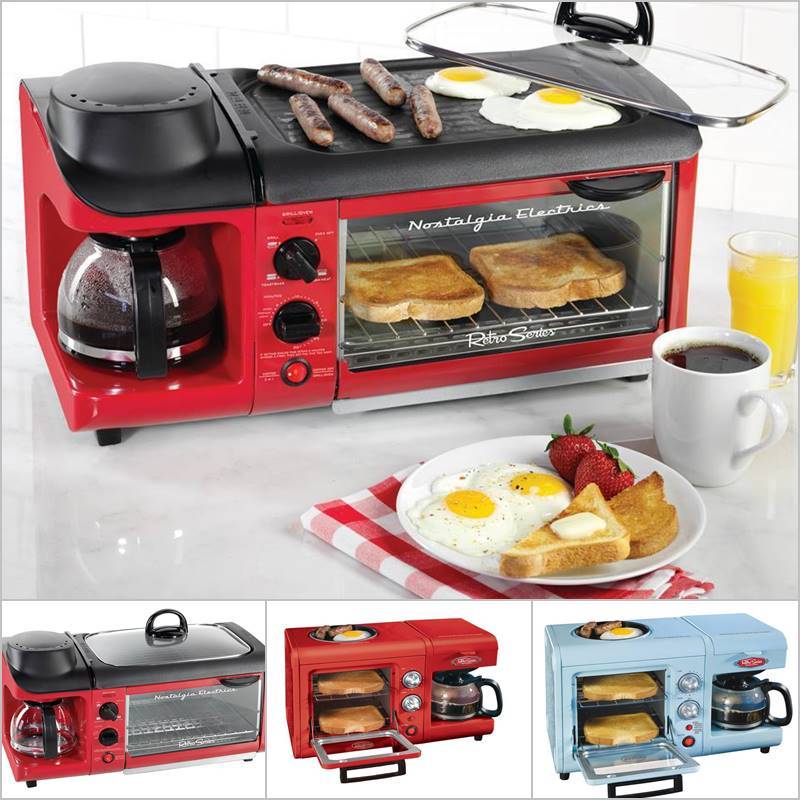 Making breakfast for the entire family in the morning is not an easy task for me, especially when I have an busy schedule. Fortunately, I've found this Nostalgia Electrics 3-in-1 Breakfast Station, a really brilliant kitchen gadget that allows me to cook a fast, easy and delicious meal for my family!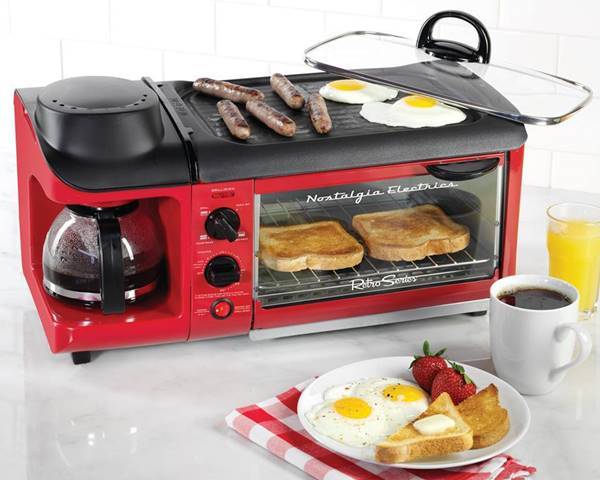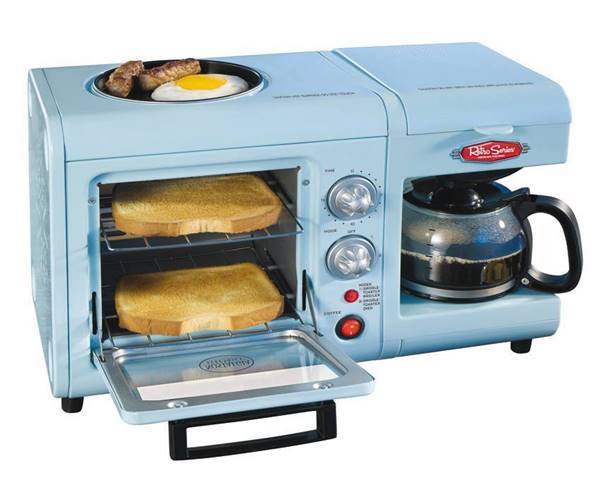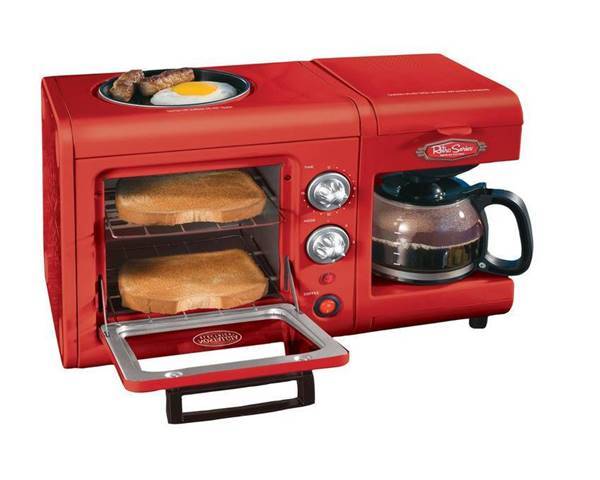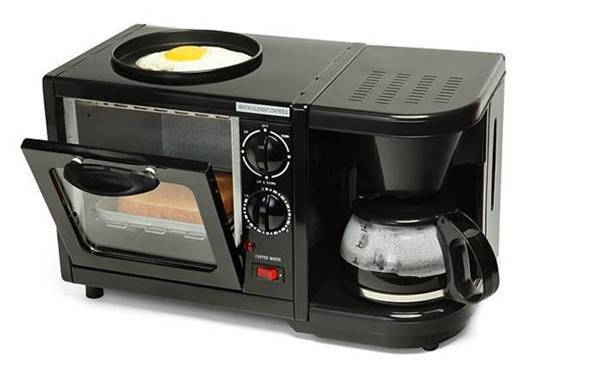 It's a toaster, egg cooker and coffee maker 3 in 1! Isn't that cool? This breakfast station lets you make a complete breakfast with just one appliance. You can cook eggs or meat on the non-stick griddle, use the multi-functioning toaster oven to bake, toast and reheat food, and brew 4 cups of coffee at a time. The oven tray and nonstick griddle are removable for easy cleanup. It really makes my life a lot easier. And if you have limited kitchen space, this 3-in-1 station will help you save the space for 2 other kitchen appliances.
Want to have one and start experiencing the fun of multi-task cooking in an easy way? Check out more details and purchase information in the following link…
The followings are other creative kitchen gadgets that I like.