Creative Ideas – Mini-Wedding Cake Pan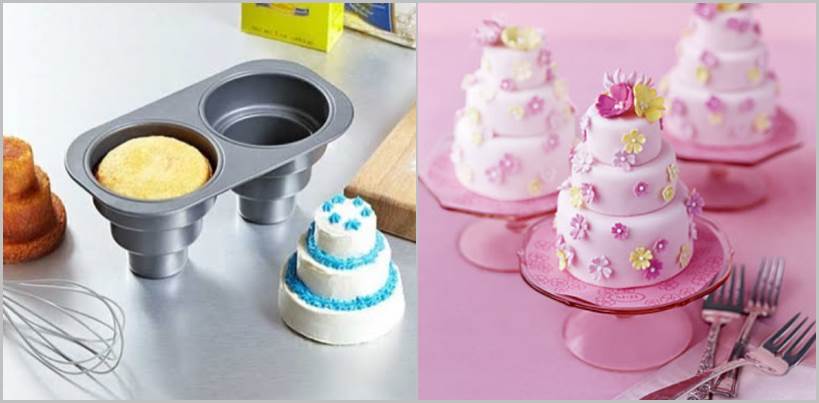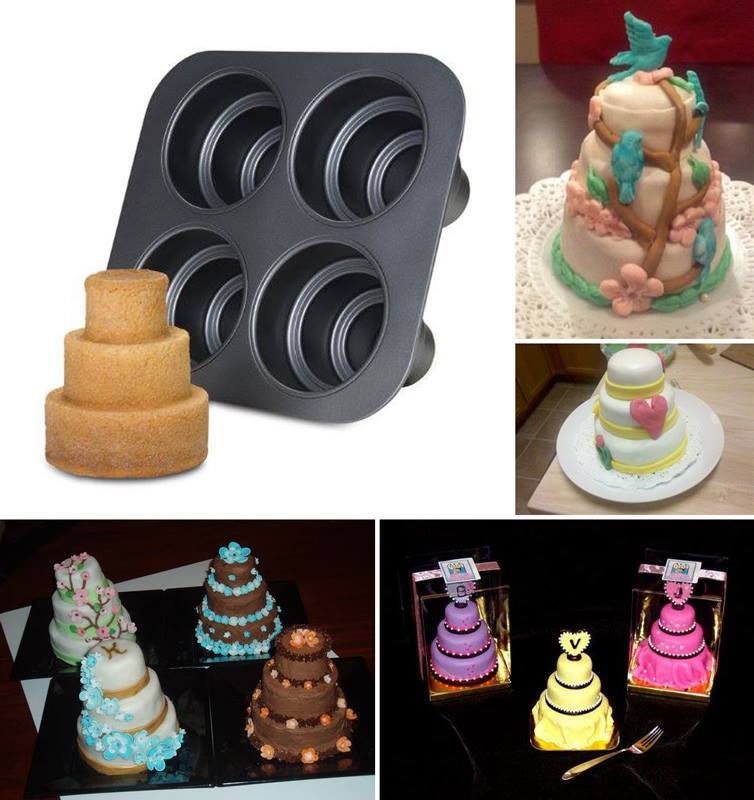 Mini-wedding cakes have been around for a while. They are creative and adorable alternatives or additions to a traditional wedding cake. But I've never seen a mini-wedding cake pan like this! It looks super easy and straightforward to use. It makes the process of making mini-wedding cakes as simple as making regular cakes. Just use your favorite cake recipe and bake in this creative cake pan. Then you'll have these three-tiered mini-wedding cakes and you can decorate them in whatever ways you want. They are great for weddings, bridal showers and parties if you want something a little fancier than cupcakes.
Cannot wait to make perfect mini-wedding cakes? This awesome cake pan is available on Amazon…
The followings are other creative kitchen gadgets that I like.