Creative Ideas – How To Quickly Wind Up Yarn Using Electric Mixer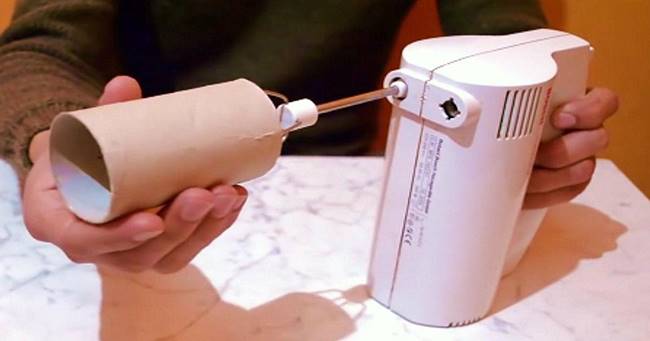 Yarn is one of the perfect materials for many kinds of projects, such as knitting, crocheting and other craft projects. Although it's fun to create things with yarn, you know it can be a struggle to wind up the leftover yarn. If you don't handle it well, it will easily get tangled. I still remember the time when I was helping my mom winding up yarn with my little hands. If you don't have anyone to help you, it will be even harder and time-consuming.
Fortunately, there are always simple yet brilliant tips and tricks out there to make our life so much easier. In this tutorial, Rumble Viral shows us how to wind up yarn in the quickest possible way. All you need is just an empty toilet paper roll and an electric hand mixer! This might seem weird at first, but it actually works. In just a few seconds, you'll have a nice spool of yarn that's easy to store and organize for future uses. What a major time saver for knitters, crocheters and people who love to create things with yarn! Check out the video and learn how to do it. Enjoy!
(via Rumble Viral)
Do you think this is helpful? Please share this awesome life hack to quickly wind up yarn with your friends and family!