Creative Ideas – How To Fold Socks In The Right Way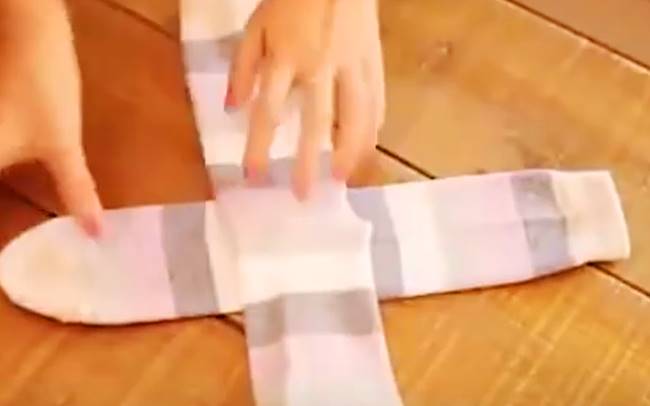 Are you tired of losing your sock somewhere or not finding a matching pair of socks from the cluster in your sock drawer? It seems that the only solution is to fold the matching socks before you store them away. Folding socks can be tedious and time-consuming. I usually just stack the matching socks on top of each other or fold the tops of the socks down and tuck the bottom parts inside. After I watch this video, I'll never fold my socks the same way again!
This 16 second video by Klara Egilson will show you how to fold socks in the right way. It's easy-to-follow, fun and quick to do. If you practice more, you can do it in under 10 seconds. Within a few steps, you can turn a pair of socks into a cute little square, which will save you a lot of storage space. This folding method not only organizes the drawer in a better way, but it is also a nice space-saving solution if you don't have much storage space. So this is also great for packing your socks in your luggage when you are travelling. With this brilliant folding method, you'll find what you are looking for quickly and never have to worry about wearing mismatched pairs of socks.
The only thing is that this method only works for longer socks. If you have other clever ways to fold shorter socks, please let us know in the comment area. Enjoy the video!