Creative Ideas – DIY Valentine Paper Heart Chain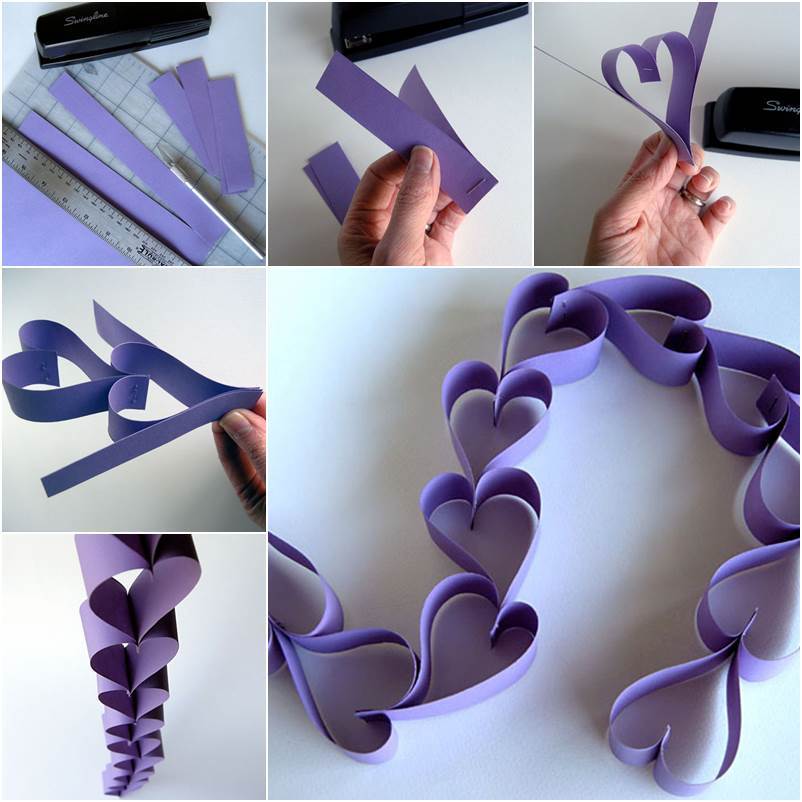 Here is a super cute idea to make Valentine paper heart chain. It looks very chic and it's also super easy to make. All you need are colored paper, scissors and a stapler. Just cut the colored paper into strips. Stack two strips together and staple one end. Bend the other ends together to make a heart shape and secure with another staple. Continue using the same technique to make a chain or a garland. You may also use felt to make this heart chain. It's a fun craft for kids too!
Head over to makezine.com for the step by step tutorial…
Makezine – Valentine Heart Chain Tutorial
You may also like this DIY Heart Shaped Paper Rose Valentine Wreath.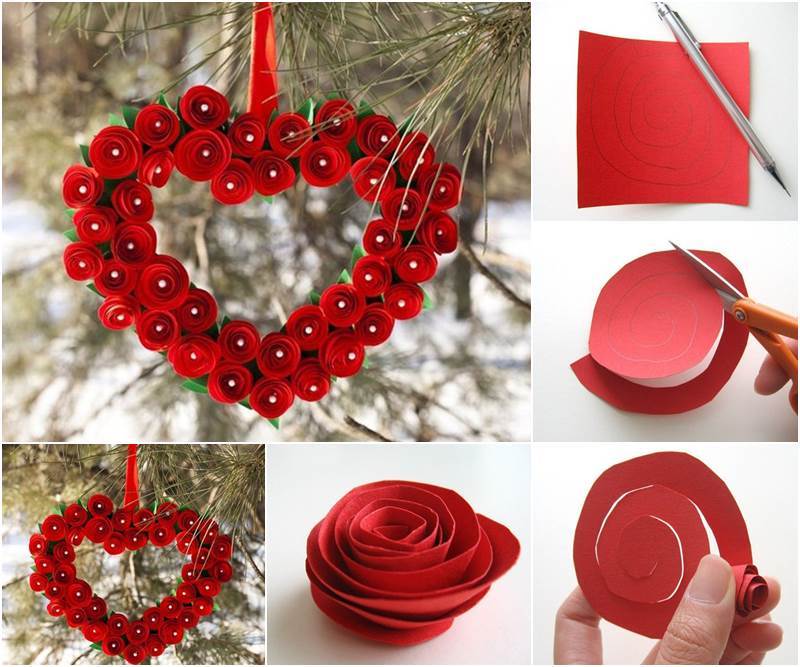 DIY Heart Shaped Paper Rose Valentine Wreath