Creative Ideas – DIY Terracotta Pot Water Fountain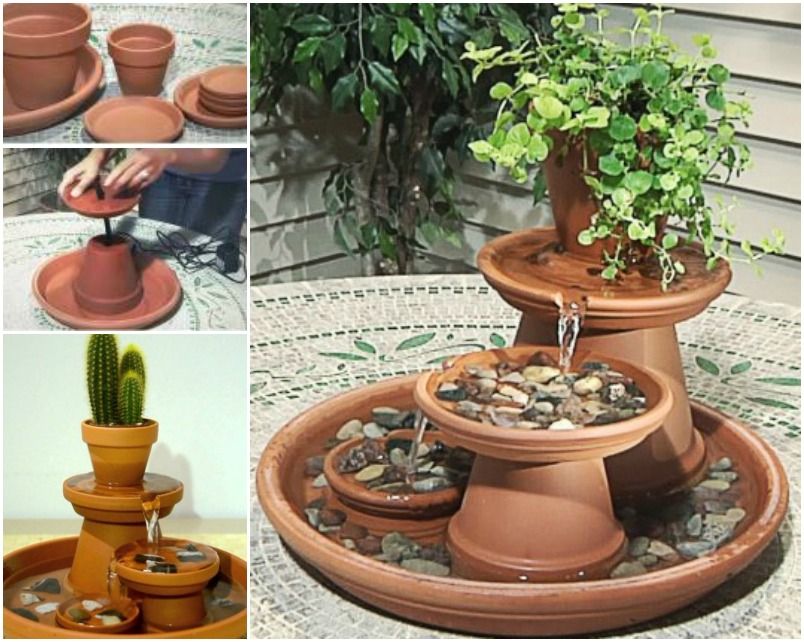 Relaxing and enjoying in my backyard garden is one of my favorite things to do during the spring and summer. So I am always on the look out for new and creative ideas to decorate my garden. Since summer is coming, do you want to add some water features to your garden? Here are some super easy and inexpensive DIY projects to make water fountains. All you need are just a few terracotta pots and saucers, a water pump to help circulate the water in your fountain, and your favorite embellishments to decorate your fountain such as pebbles and plants. The results will be these amazing terracotta pot fountains that you can place anywhere you would like to enjoy the calming, relaxing and soothing sound of water movement.
Please check out the below links for the tutorials on how to make a terracotta pot fountain. There are several different versions of it. I especially like the table top terracotta fountain, which can be placed on my garden table, or on the counter top in my kitchen. Hopefully these are inspirational for you to make your own terracotta pot fountains. Enjoy!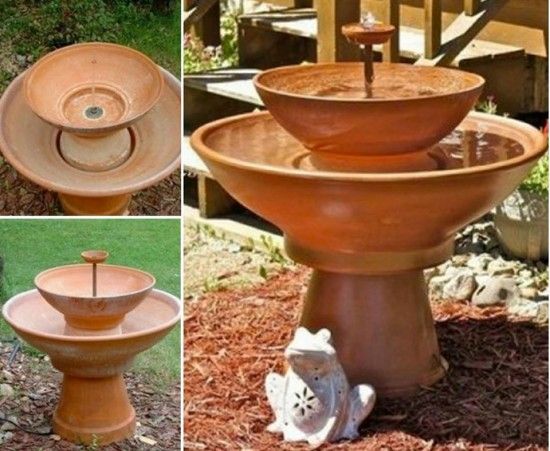 You may also like these Terracotta Turtle Garden Decors.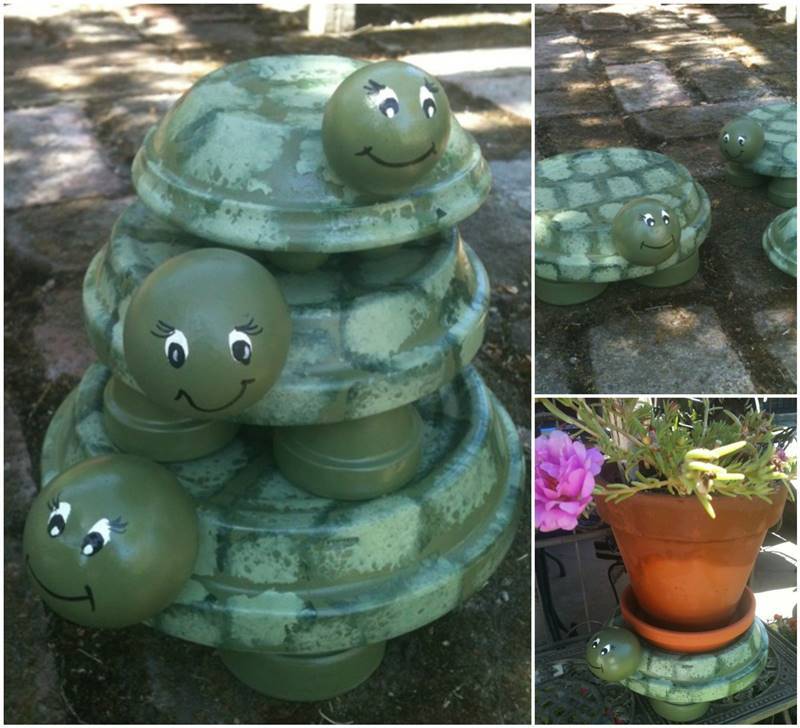 Water garden in a container is also an easy and inexpensive way to add some water features to your outdoor space.