Creative Ideas – DIY Stunning Leaf Painting Using Toothbrush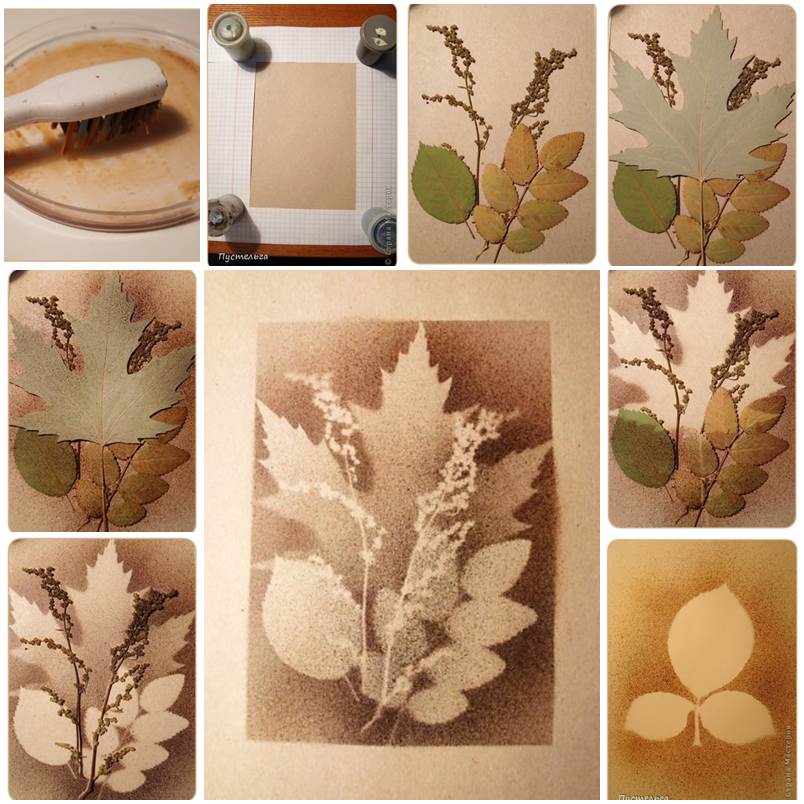 I came across this creative and interesting way to make stunning leaf painting. It doesn't require many drawing skills. All you need is just a brush, water color paint, a knife and some leaves. To make this painting, place the leaves on the paper. Apply water color on the brush and sprinkle onto the leaves. Remove the leaves and let the water color dry completely. The silhouettes of the leaves will appear on the paper and look great. Super easy and cool, isn't it? You can use the same method to make other patterns on the paper. Place it in a picture frame to make a nice piece of wall decor or table decor. Enjoy!
Here are the steps for the basic painting of one leaf.

Now you can add more varities of leaves on the painting. 

Find out more details about this project at stranamasterov.ru
You may also like this DIY Beautiful Botanical Prints Wall Art.