Creative Ideas – DIY Striped Nail Art Using Dental Floss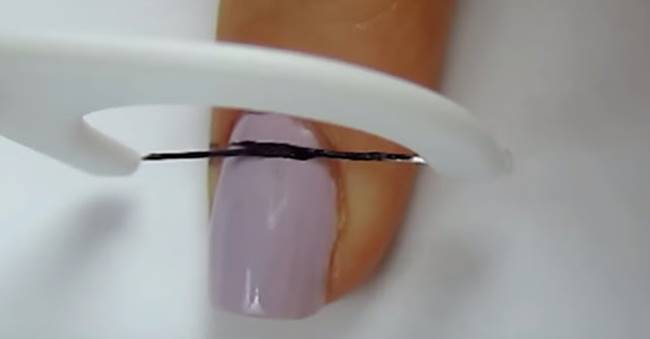 I think nail art is a wonderful way to highlight the fashion style. I go to nail salon once in a while to do manicure, but most of the time I do my own nail painting because I enjoy the process of doing it myself and I can choose my favorite colors and designs. That's why I am always on the look out for easy and wonderful nail art tutorials and try them myself. When I stumbled upon this great tutorial on creating striped nail art, I knew I had to share it with you! And the most impressive thing is the way they did it.
In the video below, cutepolish demonstrates how to make perfect striped nail art using dental floss. I like striped nail art and I usually use a little brush to do that. But a dental floss? That's interesting! Begin with a light base coat and then you can play with applying stripes of your favorite colors with the help of the dental floss. The effect turns out to be great, with the variety of colors, patterns and textures. Follow the video below and make your own striped nail art with your favorite colors and designs. Enjoy!
How do you like this striped nail art? Are you going to try different colors? Please share this awesome nail art tip with your friends and family!